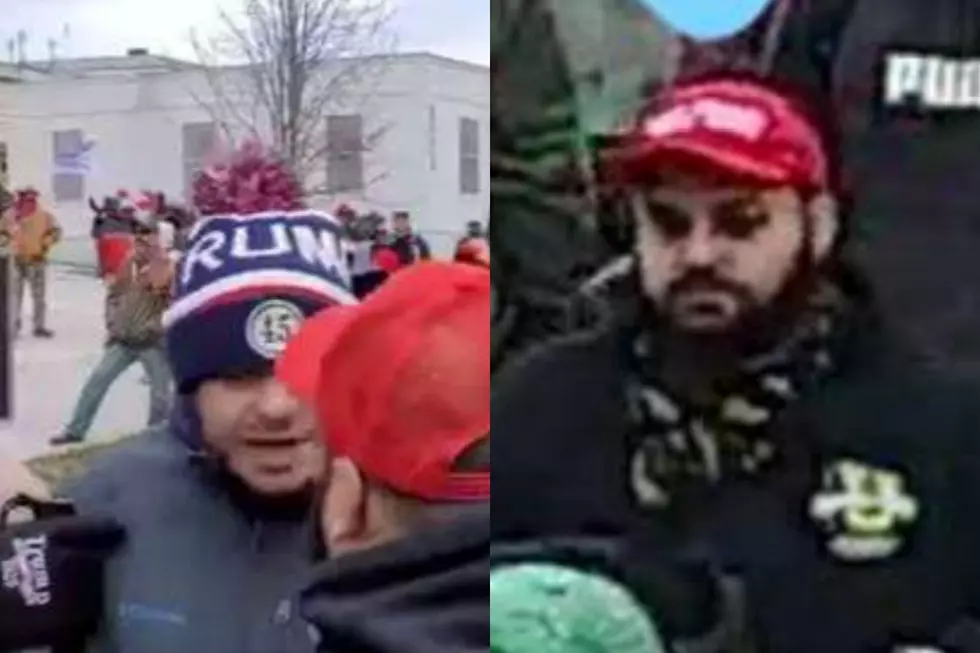 NJ native who admitted to assault on Capitol Officer Sicknick gets prison
Julian Khater (left) and George Tanios (right) each have been sentenced, after pleading guilty to charges stemming from the Jan. 6 insurrection (via US DOJ)
● Khater had pleaded guilty to assaulting 2 Capitol Police officers
● Family of Officer Brian Sicknick, a native of NJ, attended court for the sentencing
● George Tanios, who attended the riot with Khater, also was sentenced on Friday
---
A New Jersey man who admitted to assaulting NJ native and Capitol Police Officer Brian Sicknick with pepper spray during the Jan. 6 insurrection has been sentenced to more than six years in prison.
Sicknick, who grew up in South River, died a day later after suffering several strokes.
Julian Khater, of Somerset, pleaded guilty in September to two counts of assaulting, resisting, or impeding officers with a dangerous weapon, for the run-in with Sicknick and a second officer.
Khater had attended the violent attempt to overthrow the Capitol alongside George Tanios, also a native of NJ who now lives in West Virginia — both men were arrested in March 2021.
In addition to his 80 month sentence, the 33-year-old Khater was ordered to pay a $10,000 fine and $2,000 in restitution.
Tanios, meanwhile, was sentenced to time served. He spent five months in pre-trial detention after his arrest, according to an associate producer for NBC News on Twitter.
Tanios would also be required to do roughly 100 hours of community service in West Virginia.
The federal judge also fined Tanios for "whatever money is left" from a legal fund campaign on a crowdfunding website. He said it appeared that the Christian-branded site was "not very Christian."
Dozens of Capitol Police officers were outside the courthouse on Friday, as seen in a video posted to Twitter by a reporter for WUSA9.
The same reporter also shared a clip of Sicknick's family, including his longtime partner, leaving the courthouse.
Sicknick's death was ultimately deemed to be from natural causes.
Earlier this month, Sandra Garza filed a $10 million lawsuit against both Khater and Tanios as well as former President Donald Trump.
"Injuries sustained by Officer Sicknick and his eventual death, were reasonable and foreseeable consequences of Defendant Trump's words and conduct," according to the suit filed in federal court.
NJ arrests, sentences stemming from Jan. 6 U.S. Capitol riot
By two years later, more than 20 people from New Jersey had been charged with involvement in the Jan. 6 insurrection at the U.S. Capitol.
Erin Vogt is a reporter and anchor for New Jersey 101.5. You can reach her at erin.vogt@townsquaremedia.com
Click here to contact an editor about feedback or a correction for this story.
New Jersey Goodwill stores will not accept these items
Bands That Broke Up in 2022
Sadly, these bands either announced a breakup, went on indefinite hiatus or broke up entirely in 2022.
25 True Crime Locations: What Do They Look Like Today?
Below, find out where 25 of the most infamous crimes in history took place — and what the locations are used for today. (If they've been left standing.)