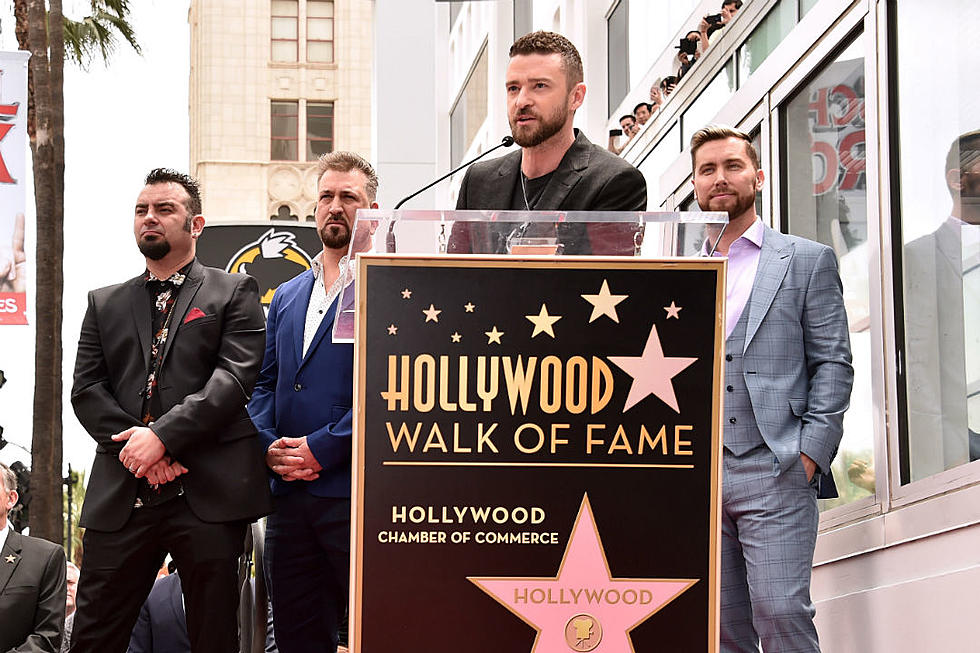 Justin Timberlake Admits He Hooked Up With a Spice Girl
Alberto E. Rodriguez, Getty Images
Turns out Justin Timberlake's relationship history is a little bit spicier than we thought.
After a series of pretty innocuous questions, Degeneres asks if any *NSYNC member recalls hooking up with a Spice Girl — Victoria Beckham, Geri Halliwell, Emma Bunton, Melanie Brown or Melanie Chisholm — in his earlier pop glory days. Sheepishly, Timberlake admits he has, sending the world of pop culture into a temporary state of madness.
"I wouldn't say that I was obsessed, but when we were in the Spice Girls, we were in Germany doing some road show and we were sitting there in an airport, five girls, all together. Some guy comes up and he says, 'Hey! I'm in a band. I've got my friends. Can we come sing for you?'" she recalled. "They stood there and they could sing! And it was NSYNC and that was Justin Timberlake. They shut us up because they were good!"
Timberlake's admission comes just a day after the guys of NSYNC received their official star on Hollywood's hallowed Walk of Fame. Ellen DeGeneres and Carson Daly appeared to speak about the beloved boy band's impact since their 1998 debut. DeGeneres called the group's music the "soundtrack to an entire generation," while Daly said they were "one of the most successful groups to ever walk through the doors at MTV."
*NSYNC's Hollywood Walk of Fame Ceremony