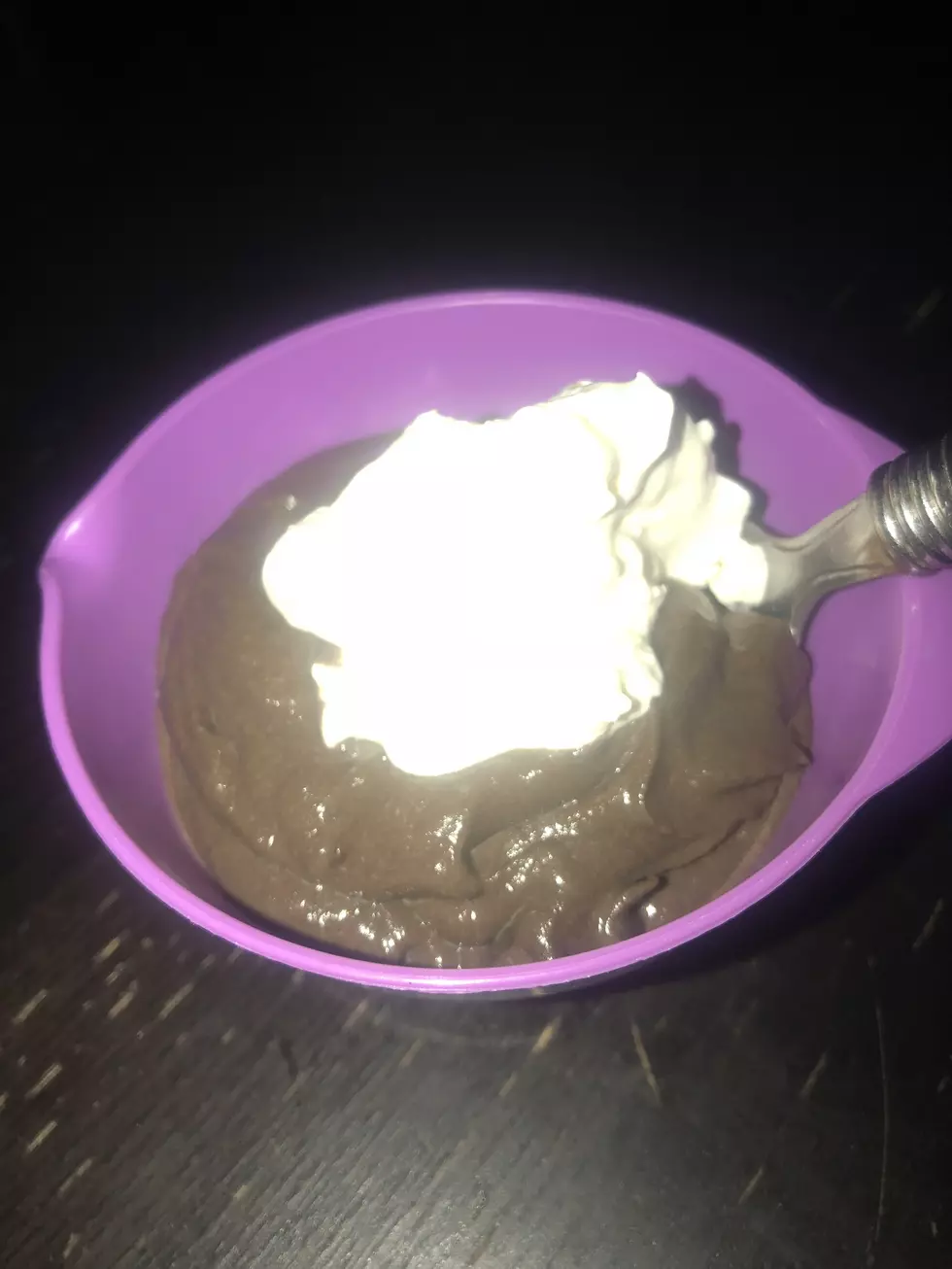 Keto Friendly Avocado Chocolate Pudding
Jasmine Rodriguez Townsquare Media
So, I have entered the world of the Ketogenic aka Keto Diet and so far, have been quite successful. It is definitely an adjustment but with all the research I have been doing I have been trying to weed out the good from the bad. Knowledge is power. So, through my learning process I have found many yummy alternatives to some of my favorite foods and snacks.
Take for instance, chocolate pudding. Who would have thought that avocado and chocolate would go hand in hand to make a decadent dessert, most of all it is something I can enjoy without throwing myself out of ketosis. Here is the recipe:
1 TBSP – 100% Cocoa Powder (Hershey's Special Dark is what I used here)
2 TBSP to ¼ cup – Heavy Cream to thin it out
1 tsp – Stevia to sweeten – add more to your liking.
Scoop the avocado into a food processor or a blender.
Add the cocoa powder and stevia.
Blend till smooth.
Add some cream to thin it out a little. Taste and add stevia as needed.
Serve with a dollop of homemade whipped cream.
1 to 2 TBSP – Stevia depending how sweet you like it.
Put cream and stevia in a bowl.
Use hand mixer on high until it becomes fluffy.