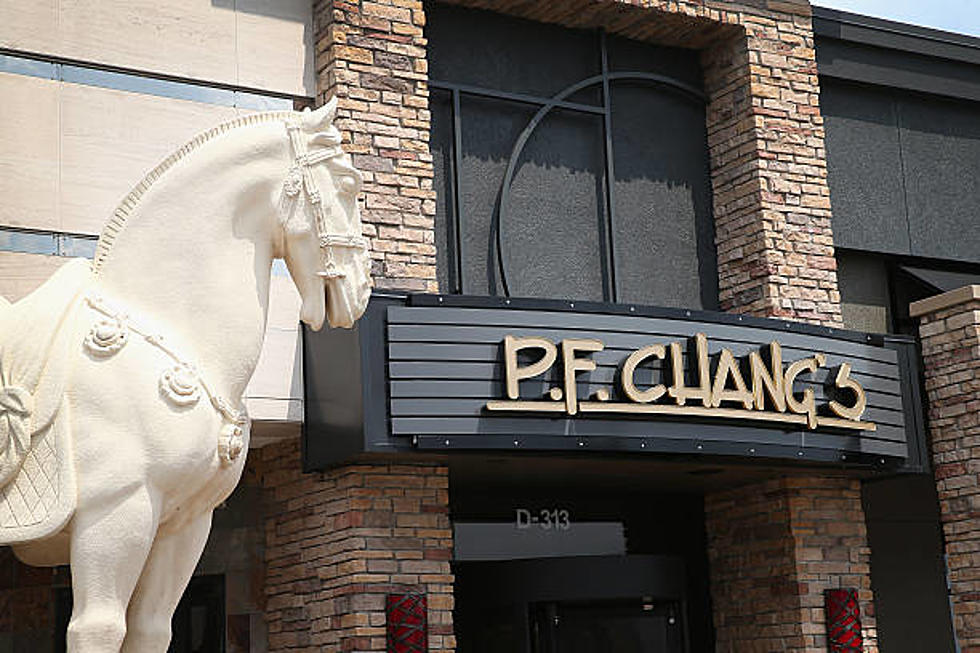 Long Awaited P.F. Chang's Is Now Open In Toms River, New Jersey
Getty Images
I'm from Jersey just like you and I know it's basically a cardinal sin to say that you love a chain restaurant. So let's just get this on the table, I LOVE mom-and-pop homegrown private business restaurants.  I support them and more times than not, my family goes to them. With that said, sometimes you just get a hankering for a chain restaurant because they have something that speaks to your tastebuds.  Anyone feelin' me on the Olive Garden salad?
I have a few chains that I just need in the mix.  Other than Olive Garden salad (which is highly addictive), I'm also a Chili's salsa girl and certainly a P.F. Chang's lettuce wraps advocate.  Are you ready for some good news you can use?  P.F. Chang's China Bistro is now officially open at the Ocean County Mall in Toms River and they have more lettuce wraps than you can handle.
If you haven't been to P.F.'s before, no need to get all dressed up, it's a casual spot that serves upscale Asian flare food.  To be honest, my plate is usually dressed better than I am when I go there.
If you want a full entree like beef and broccoli you are all set or if you are just in the mood for sushi, they have that too…
P.F. Chang's is super popular as far as chains go, they have restaurants in 23 different countries in over 300 locations and they are still growing.
Wok cooking is their jam, and every time I think of that I not only get hungry, I giggle a little.  When I was little, my mom used to attempt to cook with a wok and she would always sing while she did it.  What song?  It had to be Aerosmith and Run DMC…"Wok This Way"  LOL.  I have to admit, that was pretty clever.
Everyone is really excited about the addition and my girl Nicole Murray has the hookup for you. She got exclusive photos of the new location's interior and of all the new and exciting menu items as well.   Check it out here!  Yum!  Who is ready for some amazing food?  Sign me up!
If you're ready for Italian next we've got some stellar recommendations.
15 Beloved New Jersey Italian Restaurants Too Delectable Not to Try
Maybe you need a quick  lunch stop?
Every NJ pizza joint Barstool's Dave Portnoy has reviewed
Dave Portnoy, commonly known as El Presidente, is the founder of Barstool Sports. Somewhere along the way, he decided to start reviewing local pizzerias, and the concept took off. Here is every New Jersey pizzeria Dave has stopped in, along with the score he gave them.