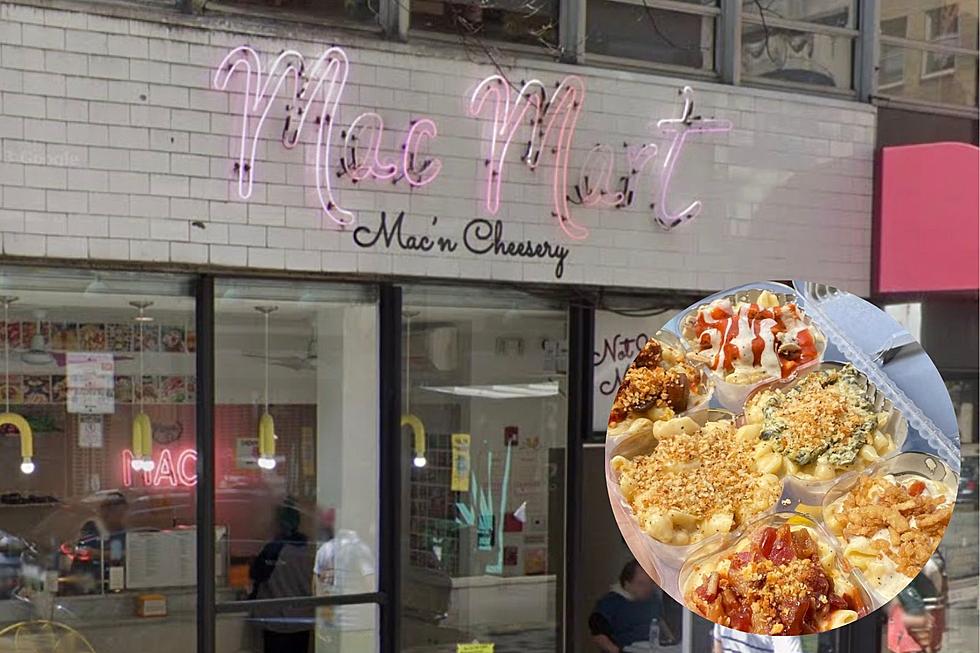 Carb Overload! Here's Where To Get Mac and Cheese Flights In Philadelphia
@themacmart via Instagram/ Google Earth
This Philadelphia spot is calling all of the carb lovers! There's nothing better than a big bowl of pasta for dinner and of course one of the most popular pasta dishes ever is Mac and Cheese.
This spot in Philadelphia called Mac Mart is doing something actually amazing with Mac and Cheese. This spot has almost every insane Mac and Cheese creation that you could possibly think of.
I've been seeing videos of their Mac and Cheese flights all over TikTok and let me tell you, they look phenomenal. We've all heard of wine flights, beer flights, even pasta flights.
Now, Mac Mart is creating these one-of-a-kind menu options and they look amazing. The best part about the flight option is that you can try some of the amazing mac and cheese flavors this spot has to offer because after looking at this menu, it's impossible to pick just one!
Their flavors include a classic mac and cheese a buffalo styled mac, barbecue chicken mac and cheese, a Philly cheesesteak mac and even offer their "Crabby Mac" flavor which has jumbo lump crab meat, old bay and potato chip panko crunch. Those aren't the only flavors though.
This restaurant is stacked with so many unique flavors to mix and match on your Mac and Cheese flights, including vegetarian options as well! This is one of the only if not the only spot to try out a Mac and Cheese flight in Philadelphia and it looks incredible.
Mac Mart is located at 104 S.18th Street, Philadelphia, PA.
These are the Hottest Pop Concerts Happening in Philadelphia in 2023
2023 will bring some of the best concerts from some of our absolute favorite artists to Philadelphia (including Taylor Swift, Ed Sheeran and P!Nk.). Here's a COMPLETE list of all of the shows (so far) & even details on how you can get tickets to Philadelphia's hottest concerts of 202
Here Are 9 Smokin' BBQ Joints You HAVE to Try in Central NJ
These places are finger lickin' good!