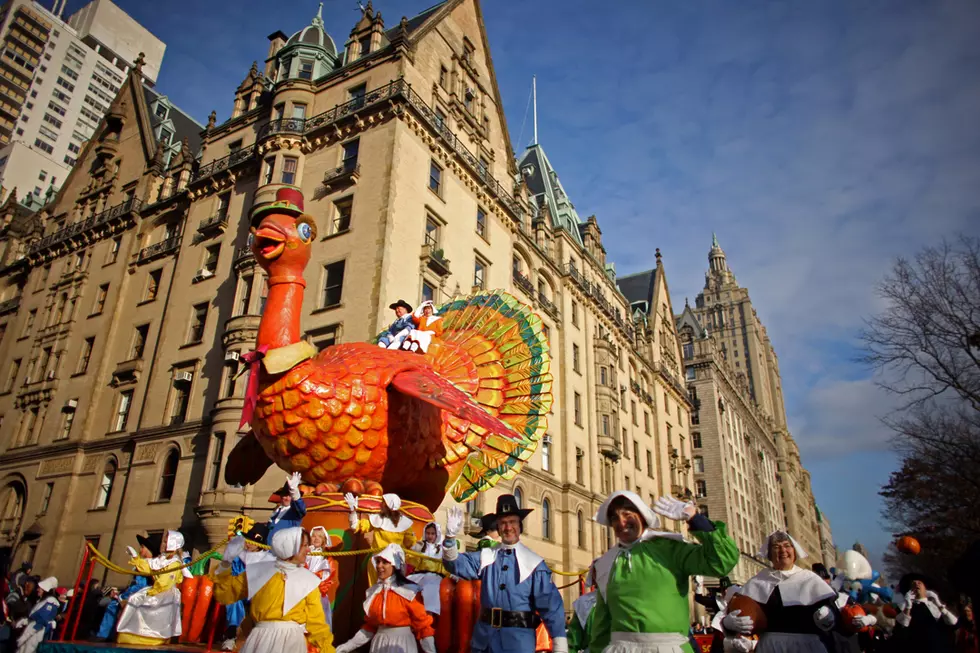 UPDATE: Here Is How Macy's Thanksgiving Day Parade 2020 Will Work
Yana Paskova, Getty Images
UPDATE: New York officials have released additional details on how this year's Macy's Thanksgiving Day parade is going to go amid the coronavirus pandemic.
The parade will not go down the traditional 2.5 mile route to discourage millions of spectators gathering. Instead, the parade will be staged in and around the parade's typical ending point, the Herald Square area of Manhattan.
Overall, the number of participants in this year's parade is going to be reduced by about 75% and anyone who does participate must be at least 18 years old. People who are on site will be wearing face masks and practice social distancing.
All of our favorite massive helium character balloons will still be featured in the parade but instead of having people hold the ropes, the balloons will be secured using cars to minimize the number of people that have to be on sight.
Portions of the parade will be prerecorded but marching bands and other live performers are going to have to wait until 2021 to get their shot.
The parade will be shown on television only and will be airing on NBC at 9:00 AM Thanksgiving Day.
_______________________________________________________________
Can you believe we are already talking about the holidays in 2020? Where did the miserable, pandemic-filled year go?
One of the most anticipated holiday events is the annual Macy's Thanksgiving Day parade...but things are going to look a little different this year than they have in years past.
According to New York Mayor, Bill de Blasio, the parade is actually going virtual!
Enter your number to get our free mobile app
The expectation being set is that the parade will be viewable online and on television.
"They're reinventing the event for this moment in history and you will be able to feel the spirit and the joy of that day on television, online, not a live parade but something that will really give us that warmth and that great feeling we have on Thanksgiving Day," said New York City Mayor Bill de Blasio during his daily briefing Monday.
More details regarding how the Macy's Thanksgiving Day Parade will be conducted is expected to be released later today.
But what we do know is that it will probably mimick Macy's socially-distant version of their 4th of July celebration this year.
In case you missed it, Macy's put together a few smaller displays in each borough of New York and then hosted a live grand finale on the top of the Empire State Building on 4th of July.
"Following our successful, safe and innovative production of Macy's 4th of July Fireworks, it is our intention to similarly reimagine Macy's Thanksgiving Day Parade this November. Stay tuned for more details later this fall." read a statement on the company's website.
So does this mean there will be no floats or huge balloons? Will there still be celebrity performances, just virtually? Will it still be hosted? Will Santa still make an appearance?
Once we get more details on just how the Macy's Thanksgiving Day Parade is going to go down in 2020, we will let you know.
GO INSIDE THE HISTORIC BAY HEAD BEACH HOUSE