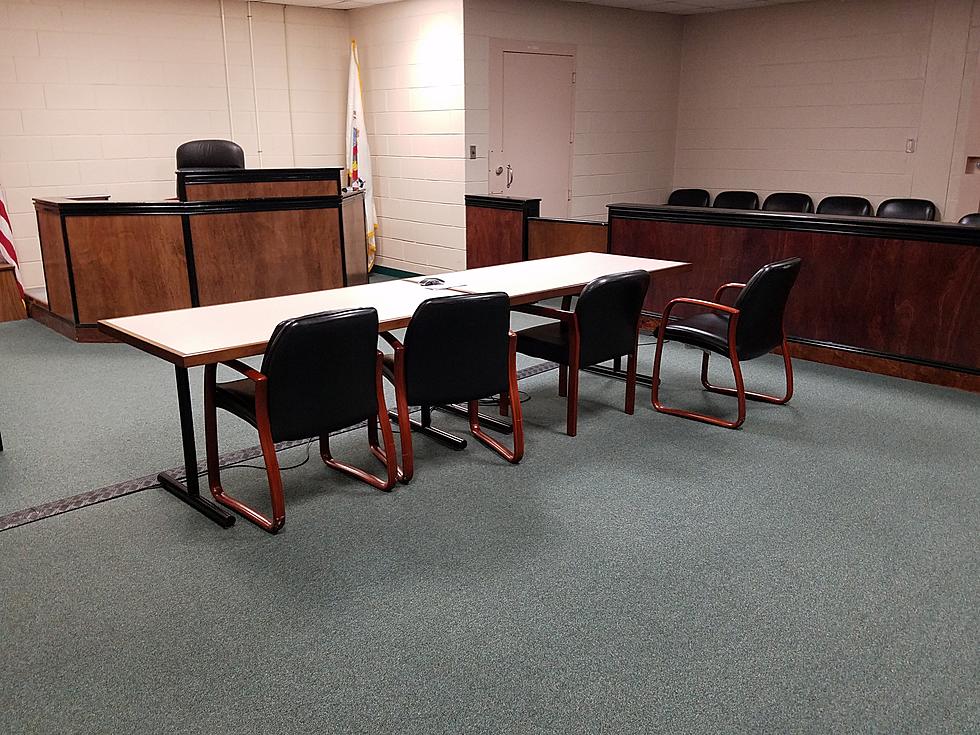 Mexican national found with 64 grams of Meth in New Jersey faces 10-years in prison
Court room at the Monmouth County Correctional Institute. (Vin Ebenau, Townsquare Media New Jersey)
Once found by Cedar Grove Police to be in possession of 64.76 grams of Methamphetamine, a Mexican National has plead guilty to possession with the intent to distribute the drug, Acting U.S. Attorney Rachael A. Honig announced on Thursday.
Listen to Vin Ebenau mornings on Townsquare Media Jersey Shore Radio Stations, email him news tips here, and download our free app.
Mayolo Castro Santamaria, 39, plead guilty to the charge of one count of possessing with intent to distribute 50 grams or more of methamphetamine.
This all stems from an incident in Cedar Grove on June 26, 2020 when he was found with the 64.76 grams of meth in his vehicle.
Attorney Honig said that Sanatamaria is looking at a mandatory minimum prison sentence of 10-years for the possession with intent to distribute charge and a maximum of life imprisonment along with a $10-million fine.
He is scheduled to be sentenced on November 15, 2021.
The government is represented by Assistant U.S. Attorney Alexandra Tsakopoulos Saker of the OCDETF/Narcotics Unit in Newark.
Defense counsel: Bishoui A. Beshai Esq., Rutherford, New Jersey.
Trending News Now
Top Trending News stories at the Jersey Shore.