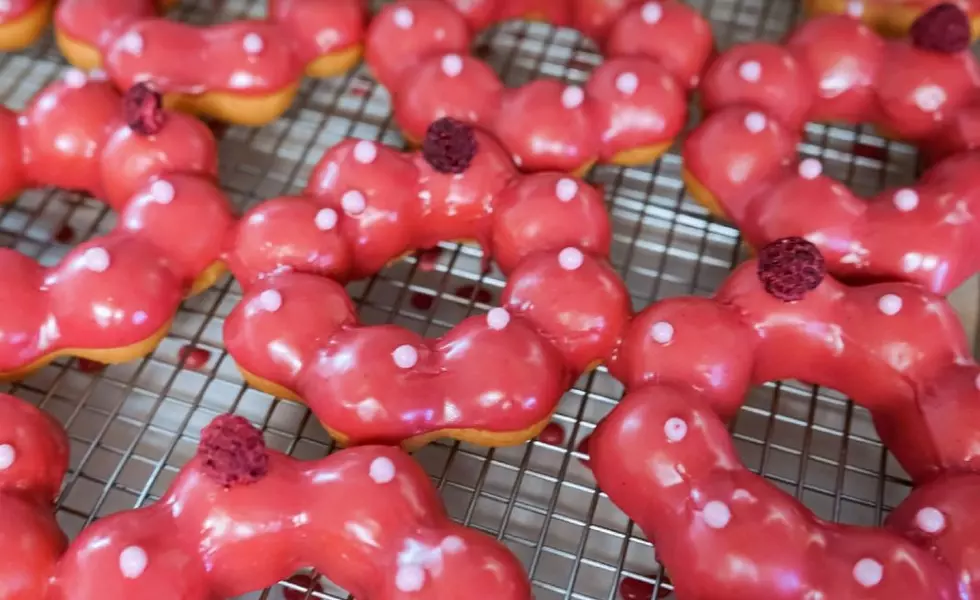 Bakery Specializing In Japanese Doughnuts Opening 12 New Jersey Locations
Google Maps
My sister is obsessed with mochi.
If you are not familiar, Mochi is, "a Japanese rice cake made of mochigome, a short-grain japonica glutinous rice. Sometimes, [mochi contains] other ingredients such as water, sugar, and cornstarch," according to Wikipedia.org.
Well, you are about to be exposed to a new creation where mochi and doughnuts combined forces.
According to NJ.com, a popular business who specializes in Japanese doughnuts is opening 12 few New Jersey locations and yes, one is coming to the Jersey Shore!
Before I tell you WHERE they are opening, how about I teach you what they are all about because I have never seen a dessert like this before!?
The business is called Mochinut and according to their website, one of their most popular menu items is the Mochi donut. Other their main menu items include Korean Rice Flour Hotdogs and Bubble Tea Drinks.
What is a Mochi Donut? I am so glad you asked.
Mochi donut is a donut that originated from Hawaii which is a combination of American doughnuts and Japanese mochi. Mochinut is gaining popularity owing to its unique sphere shape and wonderful texture; light crispy coating with a soft chewy inside.
Mochi Donuts are made with rice flour. The rice flour makes Mochi Donuts stretchy and chewy. There is a sticky addictiveness to each bite, a textural element that is completely different from yeast or cake donuts.
 
Mochinut is receiving attention from people for its unique shape which is made of a connected circle of 8 dough balls.
And just like regular donuts, Mochi Donuts come in a variety of flavors including vanilla, chocolate, strawberry and more.
They also just added a new menu item known as DELIGHT. It is the mochi doughnut combine with ice cream!
See the video below:
Now for those New Jersey locations that are on the way.
According to NJ.com, Mochinut will be opening a new spot in Manalapan! Fewf, the Jersey Shore wasn't left out this time.
Other new locations are being built in, "Cherry Hill, Edison, Hoboken, Jersey City, Lodi, Manalapan, Nutley, Palisades Park, Parsippany, Princeton, Ridgefield and Voorhees Township."
No word on opening dates for any of these locations just yet.
Here are some other sweets you should try:
18 Beloved New Jersey Bakeries that Are Too Sweet Not to Try
Some Of The Trendiest Items For Sale At Sweetheart Coast Courtesy Of Sammi Sweetheart
Are you a Jersey Shore fan? Do you love fashion? Then support this new business venture...