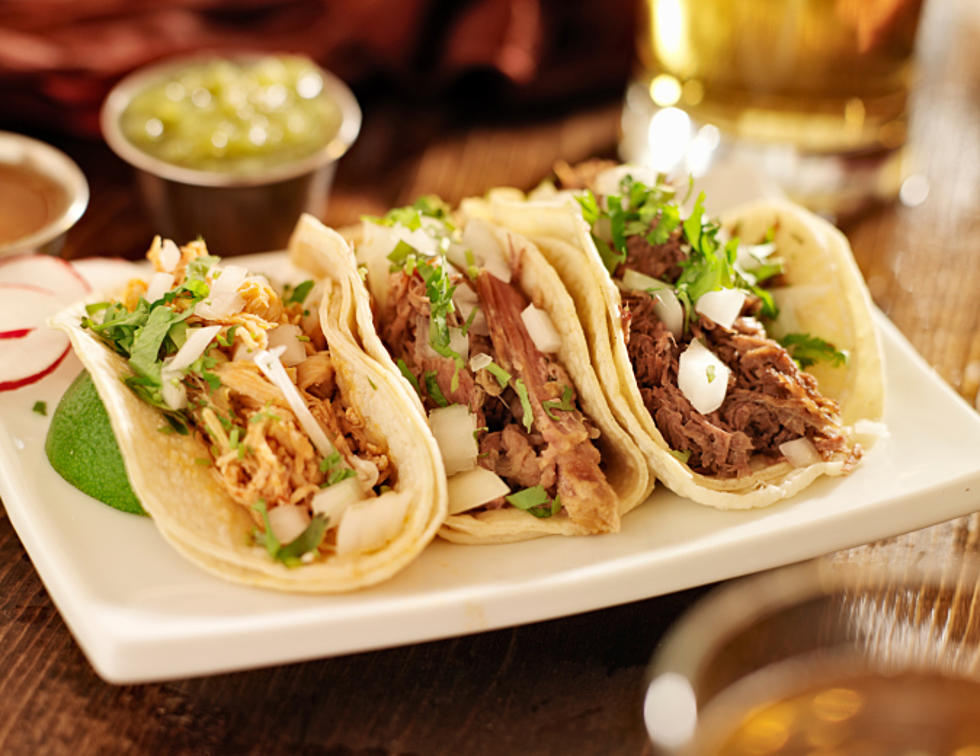 Where to Get the Best Mexican Food in Monmouth
rez-art, Thinkstock
We're gearing up for Cinco De Mayo in Monmouth County, and to celebrate we're featuring the best of the best in Mexican cuisine.
Check out these local hot spots that everyone is always raving about in no particular order.
International Mexican Grocery - Red Bank
Two words for this place. Real. Deal. Pick up fresh Mexican that is affordable. This tiny spot has five stars on Yelp.
El Rancho Mexican Restaurant - Long Branch
Ample portions of quality food make El Rancho a fave. Many rave about the fajitas and chicken tortilla soup. It's BYOB, but there's a liquor store three doors down.
Azteca Restaurant - Belmar
You know how they say "don't judge a book buy its cover?" Some call this "Belmar's best-kept secret." Azteca is a small mom and pop operation with big flavor and portions. Their claim to fame? Spicy pork and onion sopas.
Barrio Costero - Asbury Park
This is not a Tex-Mex "rice and beans" kind of place. Barrio gets creative not only with their food but with their cocktails as well. "Taco Tuesdays" are always a hit.
Oh, and not your average nachos.
10th Avenue Burrito - Belmar
While the entire menu is legit, one can't say enough about the chips! They are seriously addictive. 10th Ave. is also famous for their wings. The adobo style is the most popular.