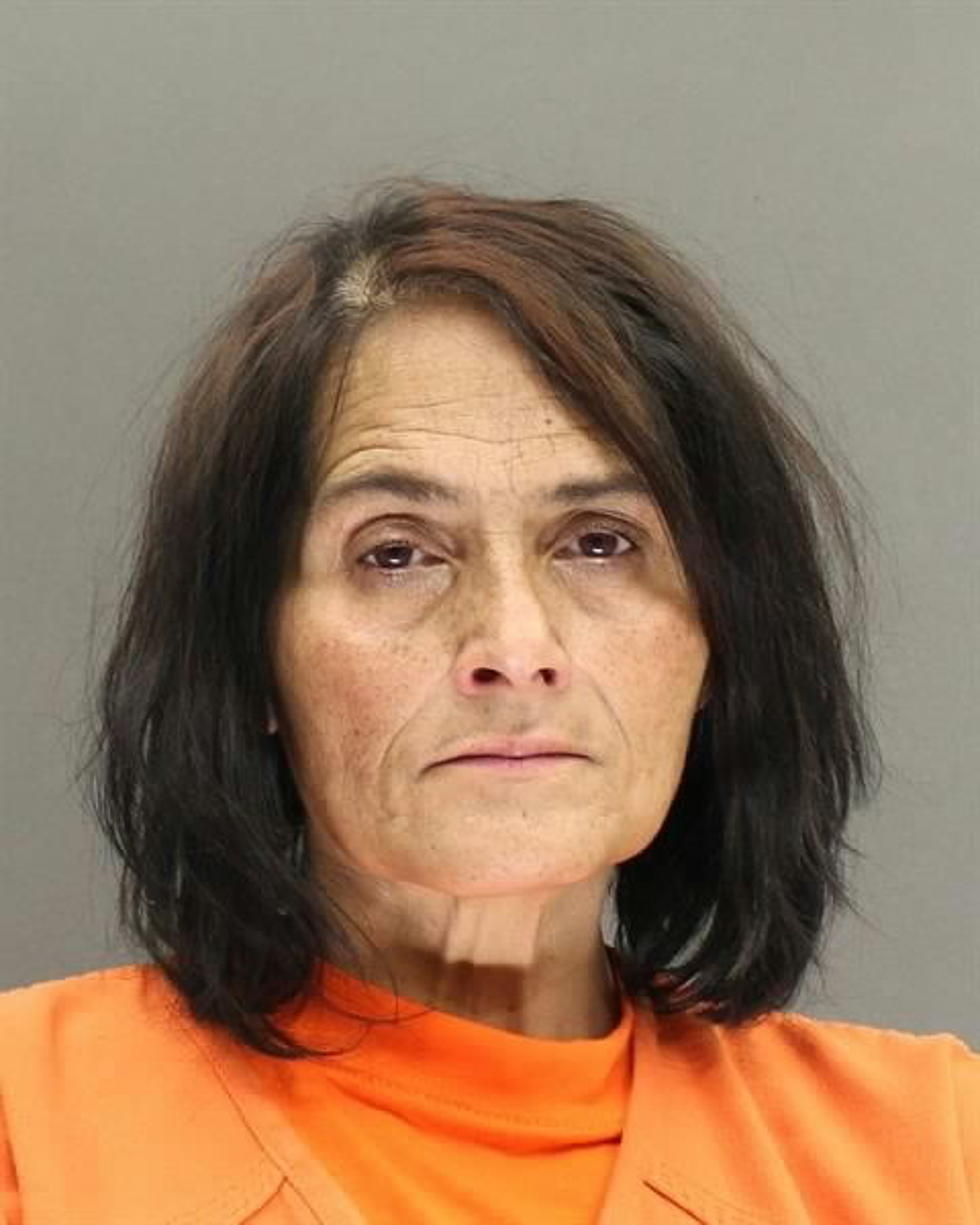 Mount Holly, NJ drug dealer sentenced for lethal sale of fentanyl to Pemberton, NJ man
(Photo Courtesy: Burlington County Prosecutors Office)
A drug dealer, who resides in Mount Holly, will spend the next 11-years in prison for selling a lethal concoction of fentanyl to a Lumberton man who later overdosed and died.
Burlington County Prosecutor Scott Coffina announced on Monday that 54-year-old Linda Naulty has been sentenced for narcotics possession and for causing the death of 29-year old Paul Cronrath IV in February of 2021 after he fatally overdosed on the fentanyl he bought from her in a deal.
Lumberton Police and EMT's were called to a home in the 500 block of Main Street on February 8, 2021 responding to a call about an unconscious man in his bedroom.
A few hours later, investigators learned that Cronrath IV bought drugs from Naulty who was then charged with possession and planning to sell illegal drugs.
When she was arrested in February of 2021 and brought to headquarters, police found her in possession of several doses of fentanyl along with nearly $1,400 in cash.
Naulty received stiffer charges after the toxicology report came back on Cronrath which told investigators that the drugs found in his room were the same as the ones she had on her person at the tine of the arrest.
She was charged in July while at the Atlantic County Justice Facility on several offenses related to her drug deal that killed a man.
Naulty ended up pleading guilty in November, under an agreement with the Burlington County Prosecutor's Office, to Strict Liability for Drug-Induced Death (First Degree), and Possession of a Controlled Dangerous Substance with Intent to Distribute (Third Degree).
The deal both sides reached will send Naulty to 8-years for the first-degree crime of Strict Liability Drug Induced Death, which she will have to serve 85-percent of before becoming eligible for parole, and three-years for the drug possession charge -- adding up to 11-years overall.
"I commend the Lumberton and BCPO officers and detectives for the prompt and efficient investigation that led to the substantial sentence for the defendant in this case," Prosecutor Coffina said in a statement. "Their efforts reflect our commitment to investigate all fatal overdoses in our County in order to pursue drug-induced-death prosecutions, when warranted, to counter the wanton dealing of fentanyl and the tragic consequences it has brought to so many individuals facing addiction, and their families."
Naulty was prosecuted by Assistant Prosecutor Laura Heisman.
Lumberton Township Police Detectives and the BCPO Gang, Gun & Narcotics Task Force investigated the death under the direction of LTPD Detective Aaron Roselli.
This is just one time drugs changed a life forever
Ten times drunk driving changed New Jersey Lives Forever