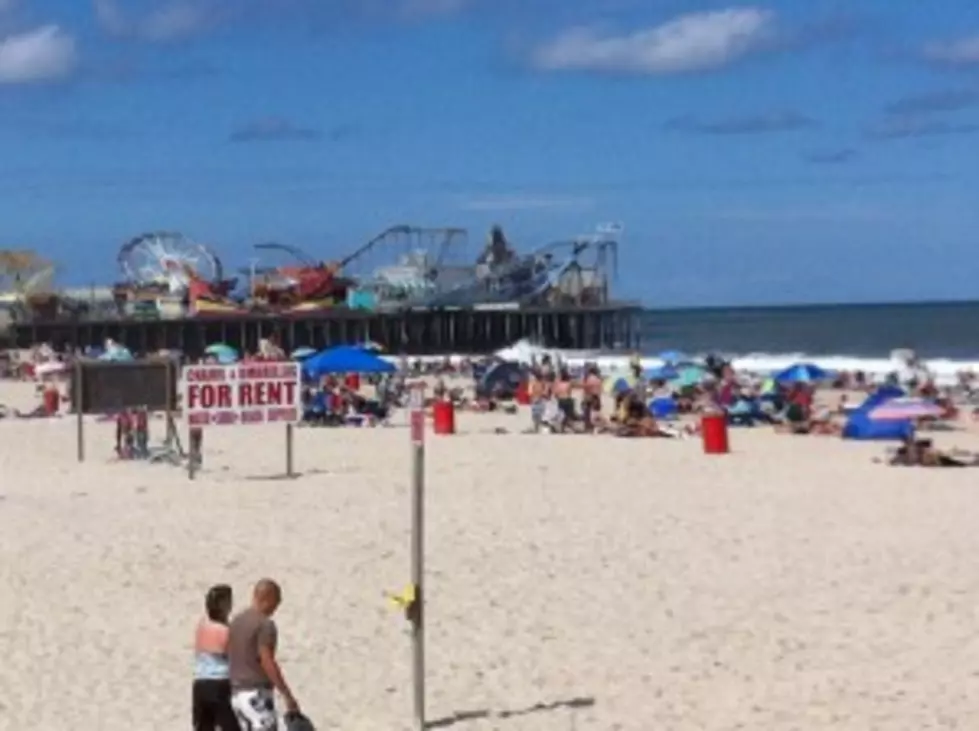 New Contest Features Your Favorite Jersey Shore Memories
SEASIDE Funtown Pier, RKey Townsquare Media
As a result of Superstorm Sandy, there's going to be a new twist to a popular beach tourism contest this year. Instead of rolling out the annual Top Ten Beaches Contest ... New Jersey Sea Grant Consortium is inviting people to share their favorite Jersey shore memories through photos and words.
Consortium Communication Specialist Marsha Samuel says:

"what we're going to do with the photos is we're going to have a panel of photographers who are going to be our Judges. They're going to cull those photos to 24 and then from April 1st to April 28th, we're going to invite people to come back to the site (njtoptenbeaches.org) and vote on their favorite."
Samuel says the top twelve vote-getters will be highlighted in a 'Making More Shore Memories' calendar which will debut in June.
The motivation in putting off the Top Ten Beaches Contest, that has many beach communities campaigning months in advance for your vote, doesn't mean that many of the beaches won't be ready for the summer. There are quite a few that are already hosting tourist now. Samuel says they wanted to give the fierce competition a rest this year so that all beach communities can get on the same playing field.
"We wanted to acknowledge the fact that there are some shore communities that this year is going to be a bit of a challenge and so we wanted to honor that and not turn it into a kind of a rivalry thing this year."
Samuel says they're looking for Images that not only inspire nostalgia but inspire anticipation with either photos of Jersey Shore icons or photos of the Sun, Sand and Surf. She says Photos can be Submitted to the njtoptenbeaches.org web site starting this Wednesday, February 20.