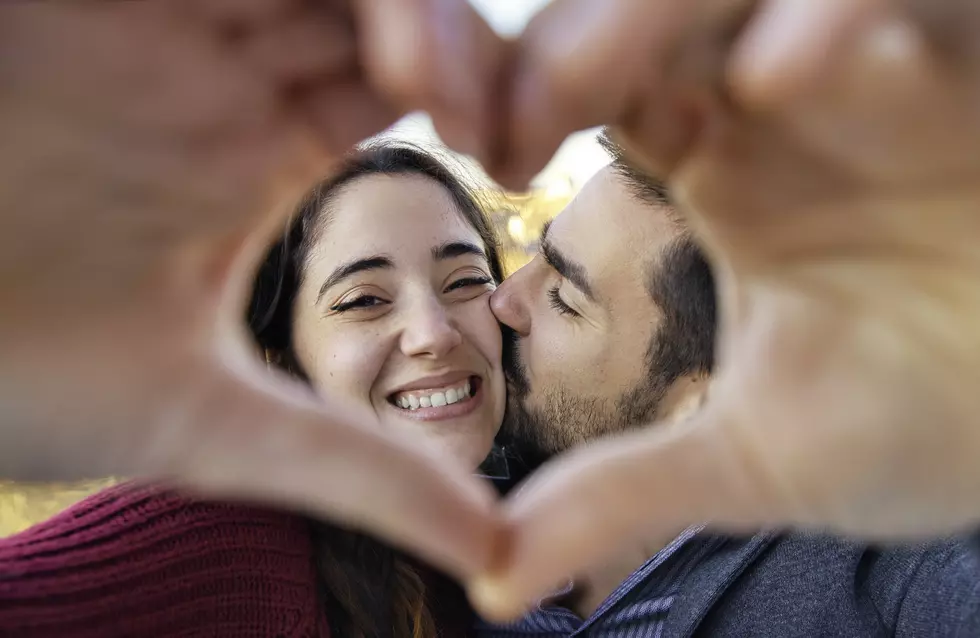 Professional Love Coach shares how singles can have a romantic cuffing season in New Jersey
Getty Images/iStockphoto
It can feel disappointing, frustrating, confusing, etc., at times when you're single looking for that special love connection after it didn't work out with someone else or you're just looking for the right match.
Fear not, there are some steps you can take and things to mull over as you search for that special someone in your life.
New Jersey's Matchmaker and Professional Love/Dating Coach Julianne Cantarella has just the right advice for you in your search for love during cuffing season or year-round as well.
She joined us on 'Shore Time with Vin and Dave' on Sunday morning to share some advice and tips for all of you.
"This is a very romantic time of year for many people, and I think it's great if you can take advantage of it to build a connection between you and your partner," Cantarella said. "They've done studies that actually show that activity dates really do help connect one another. I think if you can brave the cold and be outside from ice skating to hiking to really just doing things together -- if you're close to New York City and you can just go see the windows and how beautifully decorated they are and maybe grab a nice dinner together or see a show or just look at the tree -- it's a joyous time of year and it's a great time to really connect with your partner."
It is the middle of 'cuffing season' and that usually means a lot of people are looking for a connection.
"Cuffing season is the time of year that I think because it is around the holidays it usually starts just before early October and it goes into January, February just before Valentine's Day," Cantarella said. "I think what happens is it triggers people to want to have someone in their life because the holidays are coming, and they don't want to face it alone."
If you're looking for that love connection heading into the new year and heading onto the dating apps, there are some keyways to ensure you have the best approach out there.
"It's putting the best version of yourself out there," Cantarella said. "It's really important to set yourself up for success, if you think you can post any photo or write a few lines and someone's going to be like 'ooh, sign me up' -- they're going to look and they're going to say, 'low effort, is this person really serious about finding someone'."
When you're writing out your dating profile on the apps, think simple, nothing too short or especially too long.
Cantarella explains that your mindset in trying to meet someone should be, "I don't want to find out everything about you through your profile, I want to meet you, where I can uncover who you are and get a better sense of is there compatibility."
You can just touch on some of the highlights, Cantarella explains, such as including likes you enjoy doing in terms of activities or how you feel about certain things, "without oversharing."
When it comes to conversations on the dating apps, don't make them too long, ask for a number and head out on a date.
"Sometimes you have to get to six or eight or ten exchanges where it's comfortable enough to exchange numbers and then go to the phone call and then go to the face to face," Cantarella said. "I think it's too much when someone -- it's a first email and they're like 'I find you attractive, here's my number, call me' -- that's not really great. I am okay with if someone's online and they've been messaging and someone asks them out over the app and says 'I'd love to meet you for coffee', what have you, and I'm okay about not always having to have that first phone call because first phone calls could be really awkward -- you're literally communicating with a stranger and trying to impress them and you're trying to get to know them, then you're adding in all these other things."
It is winter and that likely means more indoor dating activities than outdoor activities depending on what it is, but, nonetheless, plenty to do.
"There are definitely coffee dates first, right, you want to take it slowly, simple -- coffee dates should be no more than an hour," Cantarella said. "The goal of the first date is to get to the second date, so, keep it at an hour, tops."
Other ideas depend on the couple and where you're at in your dating or relationship such as indoor rock climbing, seeing a movie, or heading to a museum.
You can listen to the full conversation with New Jersey's Matchmaker and Professional Love Coach Julianne Cantarella on 'Shore Time with Vin and Dave', right here.
Conversation Part One:
Conversation Part Two:
100 Best Jersey Shore Beach Views
The Most Delicious Italian Restaurants in Monmouth County