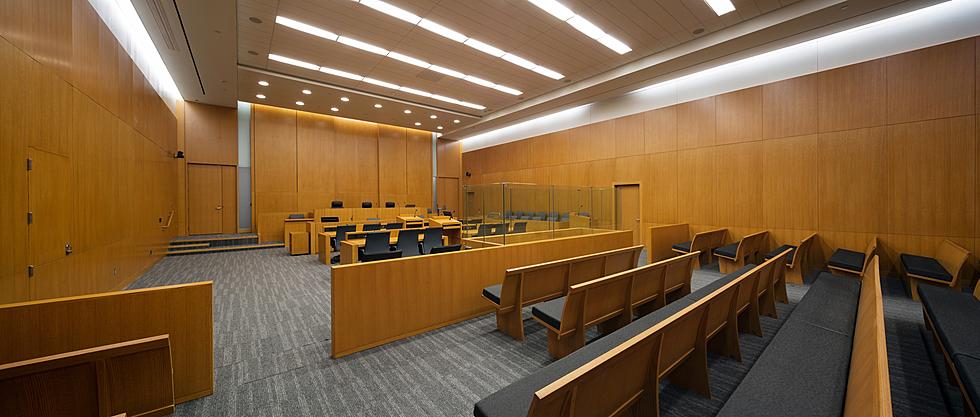 Two men sentenced for running prescription related fraud schemes in New Jersey
Getty Images/iStockphoto
Two New Jersey men are heading to prison for a couple of years for committing financial fraud involving the healthcare community in separate but heinous crimes.
Brian Pusgh, 45, of Absecon, who previously pleaded guilty, has now been sentenced to three-years and one-month (37 months) in prison for conspiring to defraud a health care benefits program when he got medically unnecessary prescriptions by sending insurers phony claims, according to U.S. Attorney Vikas Khanna, and he'll also be under three years of supervised release following his sentence and pay restitution of more than $1.4-million and forfeiture of $437,604.
In total, Pugh and the others involved in the healthcare fraud scheme hauled in more than $50-million from New Jersey health benefits programs and other insurers.
Attorney Khanna said that the money Pugh has to now pay in restitution and forfeiture is due to his role in the scheme where he hauled in that amount by causing the pharmacy benefits administrator to dole out the money for unnecessary medications.
In the scheme, the criminal conspiracy recruited and compensated state and local government employees by providing them with the meds, according to Attorney Khanna.
The government in this case is represented by Assistant U.S. Attorneys Christina O. Hud, Acting Chief of the Health Care Fraud Unit; R. David Walk Jr., Chief of the Opioid Abuse Prevention & Enforcement Unit; and Desiree L. Grace, Deputy Chief of the Criminal Division, and, the defense counsel is Michael A. Baldassare Esq. and Jennifer Mara Esq., Newark.
Meanwhile in Camden County, a Sicklerville man who formerly worked at a medical practice in Mount Holly is being sentenced to nearly two-and-a-half-years (30) months in prison for distribution of controlled substances -- something he previously pleaded guilty to -- specifically selling fraudulent prescriptions for controlled substances, according to U.S. Attorney Philip R. Sellinger.
He'll also be under three years of supervised release following his sentence.
Colon had been accused of meeting with people using doctors identities and a prescription pad from people that he worked with and ended up producing and selling fraudulent prescriptions in exchange for drugs including Oxycodone, Adderall, Percocet, and Xanax.
As part of his scheme, he hung out at the medical practice past close, and encouraged people to call the office then so he could answer and talk to pharmacies to get them to make the prescriptions.
In this case, Attorney Sellinger said that the government is represented by Assistant U.S. Attorney Jeffrey Bender of the U.S. Attorney's Office in Camden and that the defense counsel is Lisa Lewis Esq., Assistant Federal Public Defender, Camden.
The most heinous New Jersey murders that shook our communities
New Jersey's most disgraceful child predators and accused predators
Here are New Jersey's Most Wanted Criminals