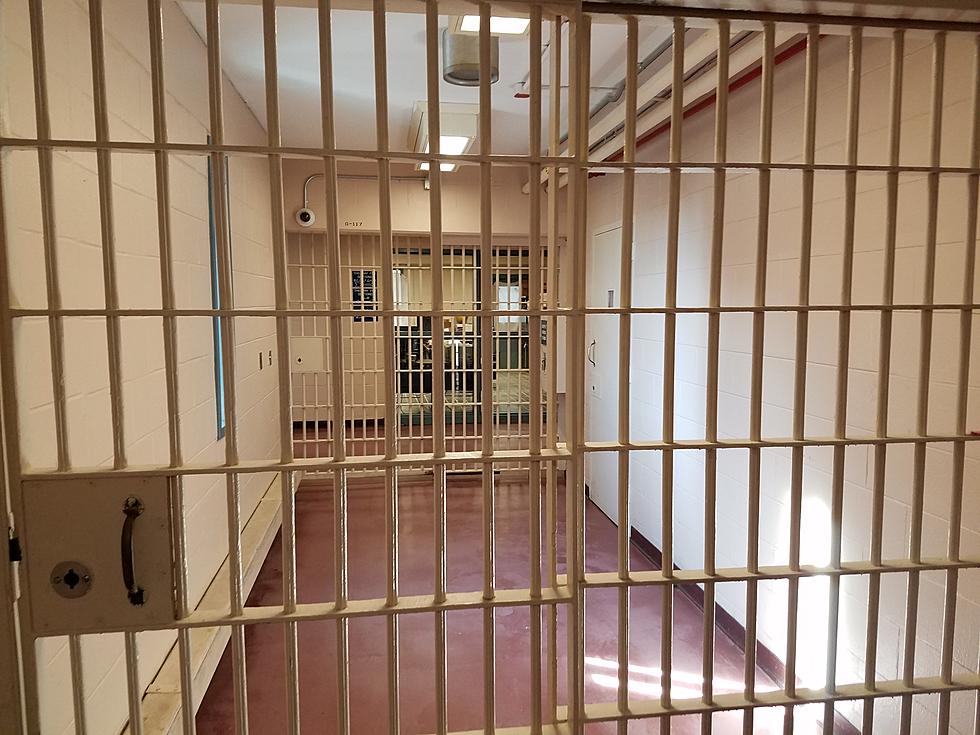 New Jersey parents arrested after second Jersey Shore toddler overdoses on drugs
Prison door at the Monmouth County Correctional Institute. (Vin Ebenau, Townsquare Media New Jersey)
For the second time in the last week a toddler at the Jersey Shore has overdosed on drugs found in their home, fortunately though, in this latest case a 2-year-old in Wall Township was revived.
A Lacey Township woman was charged with Aggravated Manslaughter among other offenses after her 2-year-old son overdosed and died from ingesting fentanyl.
Natalie Sabie, 34, of Lacey Township was home at the time and had allegedly left the fentanyl out in the open and within reach of her 2-year-old son as well as two other children in the house that day.
On Wednesday of this week, Acting Monmouth County Prosecutor Raymond Santiago announced that Sharek White, 46, and Alexis Mistretta, 37, of Wall Township have been charged with second-degree Endangering the Welfare of a Child after their nearly 2-year-old daughter overdosed on suspected opioids found in the family home on Monday night.
Wall Police responded to the home on the 1100 block of 17th Avenue and found the toddler unresponsive with lifesaving efforts underway which they said continued as the little girl was brought to a hospital.
She was revived, is alert, and is under hospital supervision.
Acting Prosecutor Santiago says the girl may have been exposed to the drugs through a secondary source in the home.
"The child is believed to have been playing with items that had been exposed to opioid narcotics."
White and Mistretta remain in the Monmouth County Correctional Institution in Freehold pending a detention hearing next Monday while the investigation into their daughter's overdose continues by the Monmouth County Prosecutor's Office and Wall Police.
If you have any information that can help in this investigation, you're asked to call Monmouth County Prosecutor's Office Detective Jose I. Rodriguez at 800-533-7443 or Wall Township Police Detective Ty Hughes at 732-449-4500, ext. 1191.
Acting Prosecutor Santiago said that this case is assigned to Monmouth County Assistant Prosecutor Danielle Zanzuccki, Director of the MCPO Special Victims Bureau, but, legal representation for White and Mistretta is not yet known.
Help Find These 62 Missing New Jersey Children
New Jersey's most disgraceful child predators and accused predators
NJ arrests 31 accused child predators in Operation 24/7
A roundup of 31 men have been accused of sexually exploiting children online, state Attorney General Gurbir Grewal announced on July 14 while detailing
"Operation 24/7."
The suspects "possessed and or distributed videos and images of child sexual abuse, including in many cases videos of young children being raped by adults," Grewal said.
Chat apps and gaming platforms remain favorite hunting grounds for child predators and even as the pandemic winds down, many children have continued to spend more time online.
State Police received 39% more tips in just the first 6 months of 2021 than they received in the entire year in 2019. The following are suspects charged in "Operation 24/7."