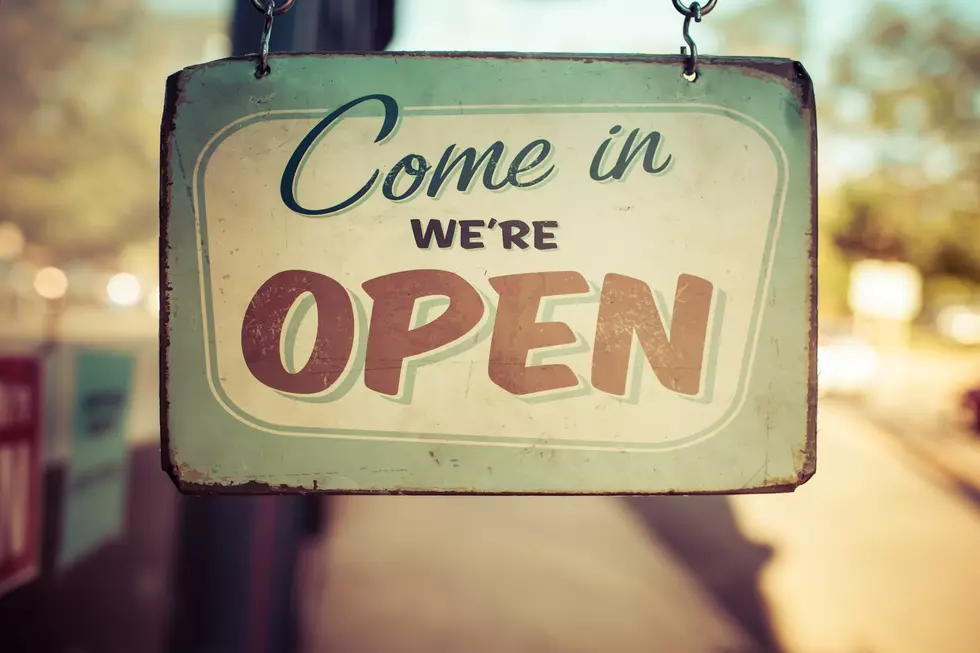 New Jersey restaurants and businesses face challenge of jumping high financial hurdles
GetyImages
For many restaurants, businesses, and hotels, everyone within the hospitality industry in New Jersey, the last couple of years has been like a heavyweight fight with just seemingly one blow after another they've had to come back from to come out on top.
Just from an economic and financial standpoint, it's been tackling issues like trying to find people to work, configuring hours they can stay open, how many tables they could set up outside, booking events, and more.
Now, it's battling more of the same but with slightly different challenges or continued dilemmas like massive inflation, high taxes in the state, being mandated to instill business practices they hadn't before, high gas prices, and a sometimes too eager digital crowd.
For a sense at what's going on and how these restaurants, businesses and more are working to handle a great deal of challenges right now, Dana Lancellotti who is the President/CEO of the New Jersey Restaurant and Hospitality Association, joined us on 'Shore Time with Vin and Dave' on 94.3 The Point and 105.7 The Hawk on Sunday morning.
"This is a live in-person business, hospitality is not done from home in most every case, so, because it's relying on face-to-face and people coming in and gathering and all of those things, it's a little bit more of those obstacles that they have to overcome," Lancellotti told Townsquare Media. "They are still struggling with the economic situation and things are still continuing to rise in the costs and that is definitely affecting what they're able to serve in some cases. They (restaurants) did have to remove some things from their menus because they didn't want to pass on that cost to their customers."
For consumers, there are issues as well related to the ongoing economic crisis from inflation to high state taxes to high gas prices and paying bills, that people have to really decide how often they can go out, how often they can order out, and more.
"There's a certain amount of disposable income and that disposable income has been squeezed for most people, so, it's an industry that's getting hit by that directly," Lancellotti said. "It may been seen, in a lot of ways, that going out to dinner with your whole family, bringing your kids out to dinner -- may been seen as more of a luxury than it used to be because things do cost more and you will see that on the bill at the end."
There have been and continues to be restaurants, hotel owners/managers, business owners and workers voicing their concerns and what challenges they are facing overall right now to he NJRHA in trying to find short and long term solutions.
"There are so many challenges as far as things that could come across that have happened in other states, for example, there's a lot of concerns about the funding, there was the Restaurant Revitalization Fund that was a federal thing that trickled down into the states and we had people who qualified for it and then they never got their award of their grant they were supposed to get because the money ran out," Lancellotti said. "The hotels never had funding that was specifically targeting hotel needs and that's different from what restaurants need, in many cases."
In addition to that, hotels and motels in New Jersey were being forced to clean rooms and change bed sheets every single day.
"There was legislation looking to make it mandatory for the hotels to clean rooms daily, even if someone is staying there -- things like that -- it's easy to overlook the significance of that -- that's HUGE, they're all ready having struggles with staffing and you're telling them now they have to clean a room every day even if the guest doesn't want that," Lancellotti said on Sunday morning. "It's safer, why would you want people coming in and out of your room at a time when people maybe are a little bit extra concerned about mixing germs and things. It should be up to the people, it shouldn't be a mandated thing. The hotel owners have enough added things to deal with right now."
It's also something that Monmouth County State Senator Declan O'Scanlon (R-13) voiced opposition to a bill enacted during the height of the pandemic in 2020, in saying that this practice needed to stop.
"The current law requiring daily sanitization of every hotel room is so completely ludicrous and unnecessary, one has to wonder if anyone actually read the bill before they came out in support of it," Senator O'Scanlon said in a written statement in September. "No one will catch COVID from their own, used pillowcases or sheets. Sanitizing a room during your own, continued use of it will accomplish nothing…except to INCREASE your, and hotel staff, exposure to more potentially COVID positive people. And, what about the environmental impact? The countless gallons of water that will be needed to wash millions of sheets, pillowcases, etc. across the state every day, combined with the electricity and gas needed to dry them. My bill will undo this costly and wasteful legislation that should have never been implemented in the first place."
Whether you're at a restaurant, business, hotel/motel, anyone with the restaurant and hospitality industry can voice their concerns to Dana Lancellotti and her team at the NJRHA as they are there to advocate for and help you so real changes can happen.
"We're really excited to meet with anybody who wants to sign on as members or who need help, guidance, whatever it is that you need from us, we're here for you," Lancellotti said.
You can listen to the full conversation interview with Dana Lancellotti on 'Shore Time with Vin and Dave' and learn more about the NJRHA, right here.
Interview Part One:
Interview Part Two:
15 Beloved New Jersey Italian Restaurants Too Delectable Not to Try
15 Beloved New Jersey Italian Restaurants Too Delectable Not to Try
Where To Get The Juiciest Burgers At The Jersey Shore
Sometimes...you just need a solid burger.
Every NJ pizza joint Barstool's Dave Portnoy has reviewed
Dave Portnoy, commonly known as El Presidente, is the founder of Barstool Sports. Somewhere along the way, he decided to start reviewing local pizzerias, and the concept took off. Here is every New Jersey pizzeria Dave has stopped in, along with the score he gave them.