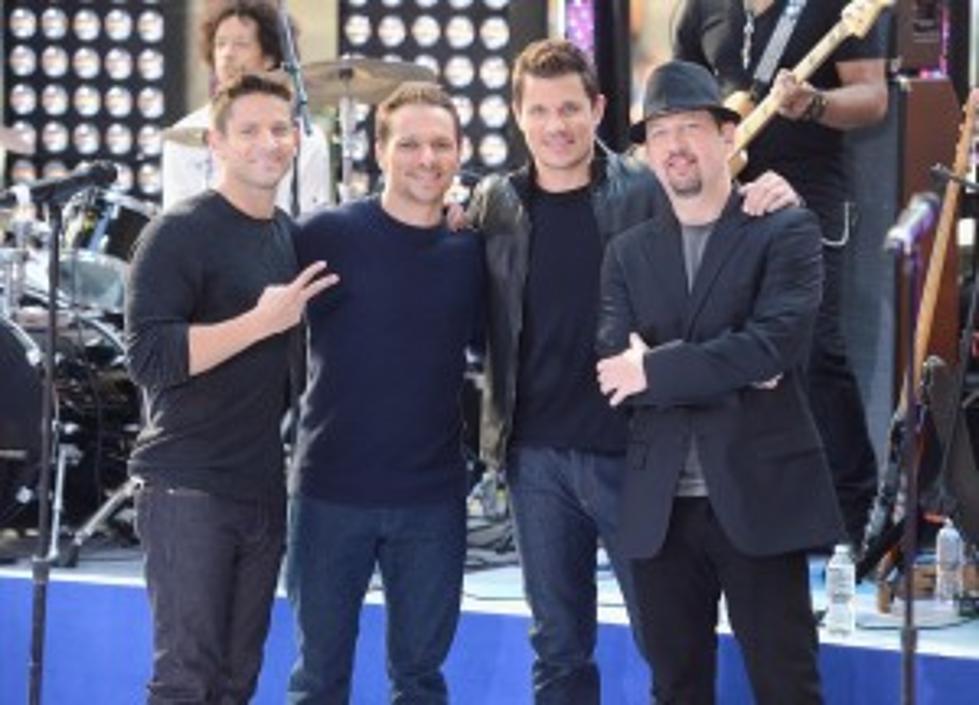 Nick Lachey and Justin Jeffre Talk 98 Degrees Tour, Guilty Pleasures and More [AUDIO]
Jeff Timmons, Drew Lachey, Nick Lachey, and Justin Jeffre of 98 Degrees. (Jamie McCarthy, Getty Images)
My 15 year-old-self is freaking out.
Nick Lachey and Justin Jeffre of 98 Degrees called into the show today to talk about their upcoming tour, the new album, and answer some questions they probably weren't expecting.
After 12 years, 98 Degrees has reunited, and their 4th album 2.0, drops Tuesday, May 7th.
I had to have some fun with them, and aside from the normal questions, asked them about breakfast cereal, what snack food they'd want to be, and their favorite guilty pleasures.
They were awesome about it all...check out the interview!
The tour comes to the Izod Center June 13, stopping at the Taj Mahal in Atlantic City on July 26.
Have a favorite boy band? Tell us in the comment section below!