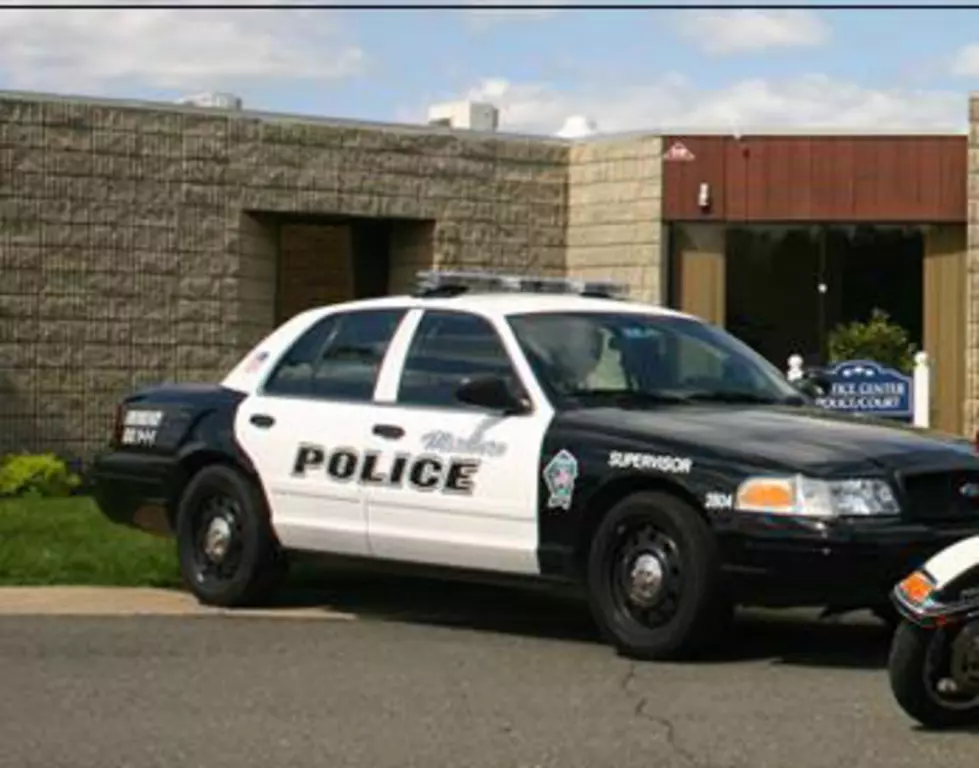 Nine arrested by police for vehicle thefts over the course of 80-hour span in Marlboro, NJ
(Photo: Marlboro Police)
For the second time in about 80-hours car thieves struck in Marlboro and both thankfully had successful apprehensions of the suspects involved in both heists, and thanks in part as well to the 'See Something, Say Something, and We Will Do Something' initiative from the township police department.
On Thursday morning around 9:00 am, Marlboro Police said that they received a 911 call about suspicious activity outside of a local business and once officers arrived on scene, they spotted two adult males and three juvenile males, from either Newark or East Orange.
All five were later arrested and charged with various criminal offenses after being found to be riding around in a stolen vehicle.
On Monday, around 6:36 am, Marlboro Police received another 911 call, this time from a resident who told them a man was trying to get into his neighbor's vehicle --  a 2018 Porshe Macan -- which was locked and parked in the driveway at that time.
The good samaritan who called 911 also provided a description of the suspect's vehicle, a blue BMW which turns out was stolen itself out of Nassau County, New York.
Marlboro Police Officers were able to track down the vehicle and tried to pull it over but the suspects in the stolen vehicle had no intentions of stopping so they took off and in their effort to get away, the BMW struck a guardrail on Route 18 north -- but then kept going.
The police pursuit was ended due to dangerous conditions brought on by the driver of the BMW.
Marlboro Police got the word out to Old Bridge and East Brunswick Police and 24-minutes after the initial 911 call, Old Bridge Police found the vehicle abandoned at a Shell Gas Station on Route 18 in East Brunswick with four men running from the vehicle.
Three of them were found by East Brunswick Police and the other was by South River Police and then all four were arrested and brought back to Marlboro Police headquarters for processing.
Erick Majette, 27, from Newark, Sherrod Richardson, 21, from Newark, one male juvenile from Newark, and one male juvenile from Brooklyn, were all then charged with multiple criminal offenses including Attempted Burglary, Receiving Stolen Property, and Eluding.
Marlboro Police said that the juveniles were released into the custody of their family members, while Majette and Richardson were transported to the Monmouth County Correctional Institute.
"When the Marlboro residents and police department work in conjunction, as we did here, it often leads to a successful apprehension," Marlboro Police Chief Peter Pezzullo said in a written statement. "Mayor Hornik instituted a program, fully supported by myself and the Marlboro Township Police Department, titled 'See Something, Say Something, and We Will Do Something'. In this instance, it was the keen eyes of our residents that spotted something suspicious and immediately dialed 911. Our officers took it from there, and with the assistance of the Old Bridge PD and East Brunswick PD, we were able to take four suspected criminals off the street. This marks the 9th arrest made by our officers in the last week alone for attempted vehicle burglaries and other associated crimes. These statistics prove the program is working here in Marlboro Township."
When Ocean and Monmouth County Police saved the day
Here are New Jersey's Most Wanted Criminals
First Responders Appreciation