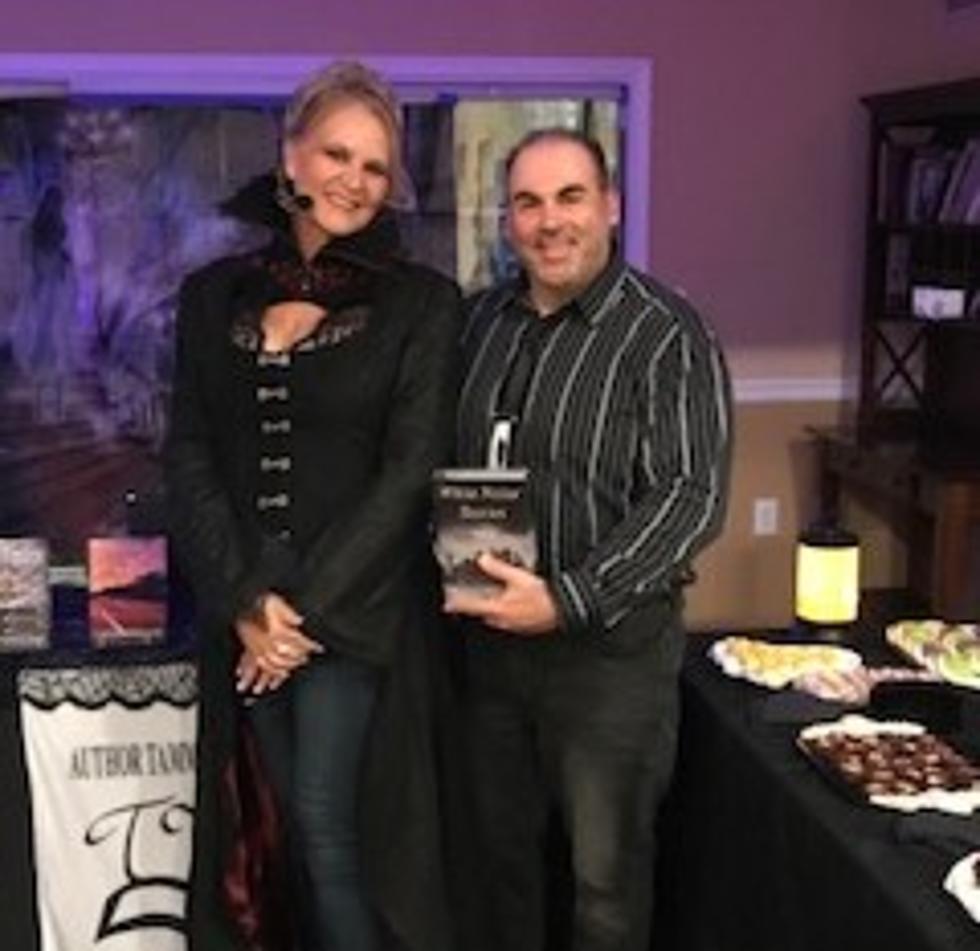 Horror Close To Home: NJ Author Working On Collection of Scary Stories
Gino D
She describes her writing style as "old school," inspired by stories from Stephen King, Alfred Hitchcock, the Twilight Zone and Tales from the Crypt.
New Jersey horror novelist, Tammy Vreeland is working on her 9th collection of scary stories and I had the opportunity to sit down with her to discuss why she likes to scare people. She autographed a copy of White Noise Stories Volume One for me and I find myself looking forward to my reading time, so I can continue the eerie journey. After listening to Tammy's synopsis of each one of her stories during the Book Club Event, I've already selected Vreeland's next book, Tailor, for my reading list, which is the story of a female serial killer's thoughts days before her execution. Transporter of Souls will be next.
If you have ever owned a pre-owned car, Transporter of Souls may just be your own personal fear factor. Click here to access Tammy Vreeland's fan page and introduce yourself to her spin on the horror genre. I asked Tammy which one of her literary works would she turn into a movie and she replied, "Tailor." She also said, White Noise would make an excellent tv series. I can definitely see myself binge-watching the White Noise Volumes. Tammy also explained in our interview, the horror genre is particularly difficult to write because people are scared of different things. One person may fear spiders, while someone else might be afraid of the dark or ghosts. She credits Peter Benchley with finding our universal fear of sharks with one of her favorite works, JAWS.
Her talk was informative, motivating and a little frightening at times as she shared the real-life inspirations for some of her ghostly stories. Tammy concluded the evening with words of encouragement for the future writer: "Write a book to keep it in the family or write it for yourself." Vreeland believes we all have a story to tell. #VreelandHorror