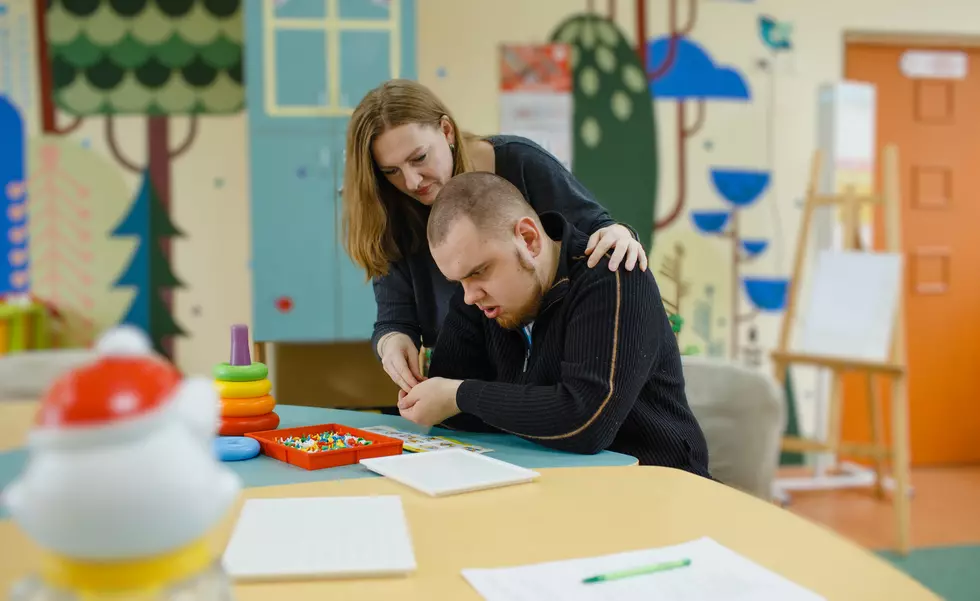 A new report finds autism cases in NJ are shooting higher
Tatsiana Hancharova GettyImages
⭕ New analysis finds autism cases are rising rapidly in New Jersey
⭕ Many children with autism spectrum disorder don't have intellectual disabilities
⭕ Multiple factors could be causing the sharp rise in cases
---
A new study finds documented cases of autism spectrum disorder in the New Jersey-New York metro region increased a staggering 300% between 2000 and 2016, but the increase was highest among children without intellectual disabilities.
According to Josephine Shenouda, an adjunct professor at the Rutgers School of Public Health and the lead author of a new autism study published in the journal Pediatrics, the overall number is startlingly high "but it was mainly driven by identifying children with autism without intellectual disability, that increased 5-fold (500%) during that time."
She said older studies have suggested up to 75% of kids with autism have an intellectual disability but "what our paper shows is that this assumption is not true. In this study 2 in 3 children with autism had no intellectual disability whatsoever."
What's causing autism rates to rise?
She said this is happening for a number of reasons.
"Part of it is better recognition, part of it is reduction of disparities in identification of autism. Environmental risk factors are also happening and we need to devote more research dollars in order to understand what's going on."
She pointed out more and more parents are having children at later ages and this may also be a factor.
Walter Zahorodny, an associate professor at the Rutgers New Jersey Medical School and senior author on the study, said better awareness of and testing for autism does play a role.
"But the fact that we saw a 500% increase in autism among kids without any intellectual disabilities – children we know are falling through the cracks – suggests that something else is also driving the surge."
It's been trending higher for years
Shenouda said autism cases have been on the rise for quite a while.
"In 2000, we started with autism overall at 1%, by 2016 we found that autism, by 2016 we found autism was at 3%," she said.
The Rutgers study found Black children with autism spectrum disorder who had no intellectual disabilities were 30% less likely to be identified compared with white children.
Using biannual data from the New Jersey Autism Study, researchers identified 4,661 8-year-olds with autism spectrum disorder in Essex, Hudson, Ocean and Union counties during the study period. Of these, 1,505 (32.3%) had an intellectual disability, while 2,764 (59.3 percent) did not.
The study also found rates of autism spectrum disorder co-occurring with intellectual disability increased two-fold between 2000 and 2016 – from 2.9 per 1,000 to 7.3 per 1,000, while rates of the disorder with no intellectual disability jumped five-fold, from 3.8 per 1,000 to 18.9 per 1,000.
David Matthau is a reporter for New Jersey 101.5. You can reach him at david.matthau@townsquaremedia.com
Click here to contact an editor about feedback or a correction for this story.
50 Most Popular Chain Restaurants in America
YouGov investigated the most popular dining brands in the country, and Stacker compiled the list to give readers context on the findings. Read on to look through America's vast and divergent variety of restaurants—maybe you'll even find a favorite or two.
Bands That Broke Up in 2022
Sadly, these bands either announced a breakup, went on indefinite hiatus or broke up entirely in 2022.
25 True Crime Locations: What Do They Look Like Today?
Below, find out where 25 of the most infamous crimes in history took place — and what the locations are used for today. (If they've been left standing.)