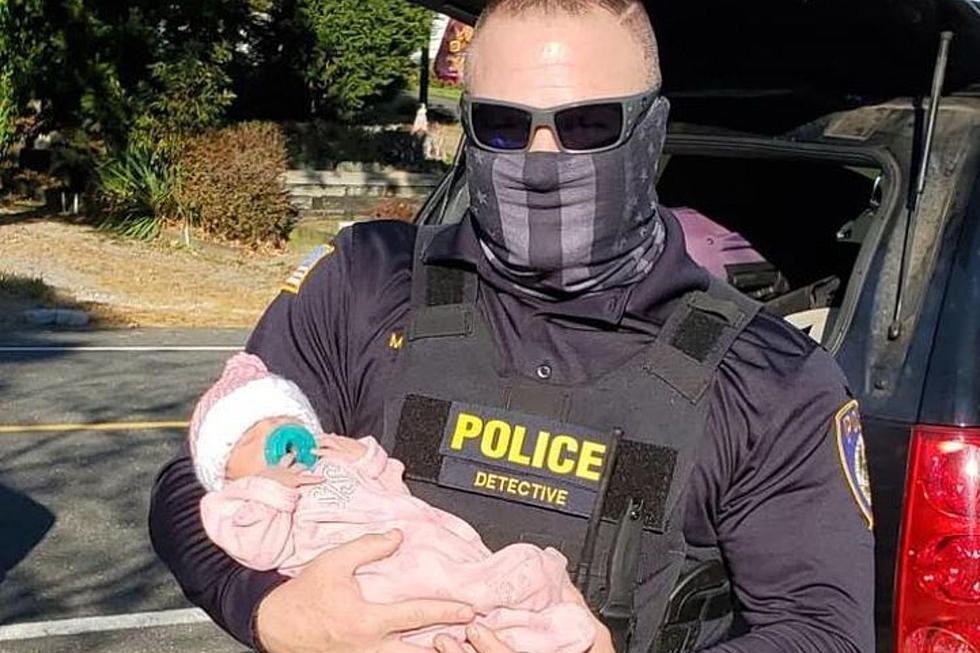 NJ cop indicted on charge of filing false gun report after restraining order
Island Beach police Officer Matt Curtis (Island Beach police)
🔴 A temporary restraining order was issued against Detective Matthew Curtis in 2022
🔴 A weapon Curtis said he sold was involved in a crime
---
An Island Heights police detective who once delivered a baby while on duty was indicted by a grand jury on charges he filed a false report about guns he owned.
When Matthew Curtis, 47, of Little Egg Harbor, was served a temporary restraining order in May 2022, he was ordered to surrender any weapons he owned, according to Ocean County Prosecutor Bradley Billhimer. Curtis turned over a "number" of weapons.
Two days later, Curtis reported three other handguns he owned had been sold before the restraining order was issued and they were no longer registered to him.
Then Curtis' story began to unravel, according to Billhimer.
A trace by the Department of Alcohol, Tobacco, Firearms and Explosives in December showed Curtis was still the registered owner. Curtis told Little Egg Harbor police three handguns had been stolen from his unlocked personal vehicle parked in front of his home. Further investigation revealed that one of those handguns was a weapon Curtis said he sold.
The same handgun was found in the possession of an individual accused of a car theft in Essex County, according to Billhimer. Curtis was processed at the Ocean County Sheriff's Office in February and released on a summons. He was also placed on paid suspension from the Island Heights police since his arrest in February.
'Clerical error' led to incorrect report?
The grand jury indicted Curtis on charges of providing a false report to law enforcement authorities, contempt of a judicial or protective order, and being a certain person prohibited from possessing a weapon.
Curtis' attorney, S. Karl Mohel, told the Asbury Park Press that his client owns many weapons and blamed a "clerical error" for the inaccurate reporting by his client.
Payroll records show Curtis has been a police officer since 2004 and earns $82,516 per year. Curtis helped deliver a baby girl while on duty in November 7, 2020, according to the Ocean County Prosecutor's Office Facebook page.
Report a correction 👈 | 👉 Contact our newsroom
Windfarm projects proposed for NJ coast — and what they might look like
These are the wind energy projects approved for and planned for the ocean off the coasts of New Jersey and New York. While the projects have the support of officials who say they will stimulate the local economy and create renewable energy to power millions of homes, many coastal residents have raised concerns about how the projects will impact tourism and the environment.
The gallery includes competing photosimulations — those on file with the federal
Bureau of Ocean Energy Management
and those recently commissioned by a group opposed to the wind farm development.
Visiting the Twin Lights in Highlands, NJ: Photos
A virtual tour of the historic Twin Lights National Landmark. Please note that this particular tour was conducted in 2021 while COVID restrictions were still in place. Since then, all mask and COVID related restrictions have been lifted.
Clever method NJ boardwalk rides use that get you spending more
It's almost like using credit cards and not realizing how much you're spending.