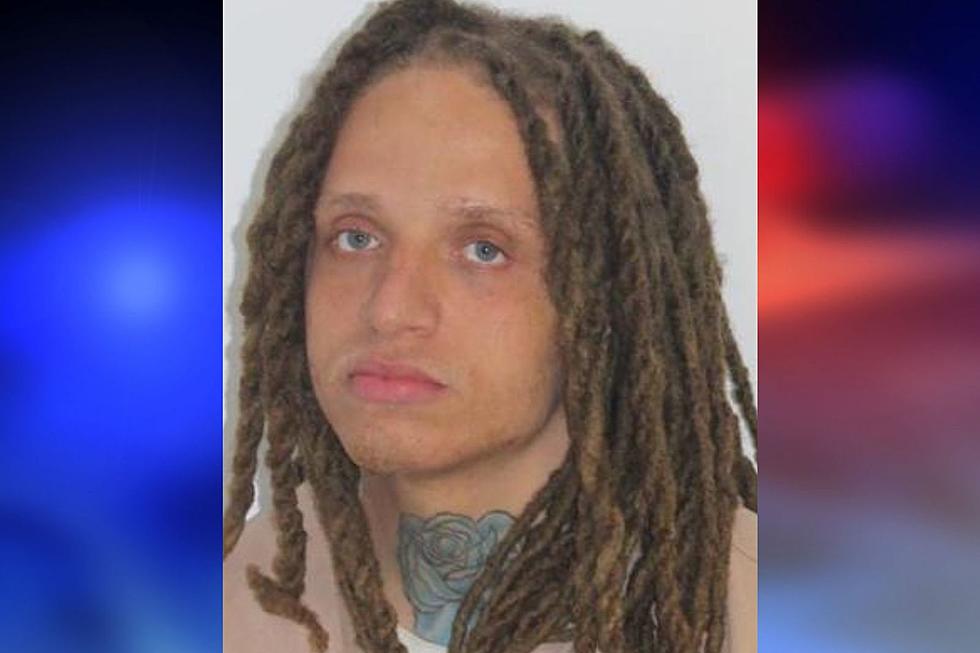 NJ men accused of drive-by shooting that killed man, wounded woman and child
Devon Gray (Union County Sheriff's Office)
🔲 2 men were arrested after June deadly shooting
🔲 Shots fired killed a man, wounded woman and child
🔲 Both NJ men charged with murder, attempted murder
---
A pair of men have been accused in a drive-by shooting that killed a 28-year-old man while wounding a woman and child in Elizabeth this summer.
On Friday, 33-year-old Walter Daniels, of Newark, and 31-year-old Devon Gray, of Elizabeth, were both arrested, according to Union County Prosecutor William Daniel.
Daniels and Gray were each charged with murder and two counts of attempted murder, as well as weapons offenses, stemming from the June shooting death of Guerley Edouard, of Roselle.
Elizabeth drive-by shooting leaves man dead, two people hurt
Around 8:30 p.m. on June 26, police responded to shots fired in the 600 block of Salem Avenue in Elizabeth.
Inside the same parked vehicle, officers found Edouard, a 23-year-old woman and a 3-year-old girl, all shot.
Edouard was pronounced dead at a local hospital, while the female victims were treated and then listed in stable condition.
The prosecutor's office did not disclose the relationship between the gunshot victims.
According to his obituary, Eduard was survived by his own son and parents, as well as siblings, nieces and nephews, a girlfriend and her daughter, among other loved ones.
A joint investigation involving municipal and county law enforcement led to the arrests of Daniels and Gray.
"While this arrest does not bring Mr. Edouard back, we hope it comes as some small solace to his loved ones, and I commend the dedicated efforts of the investigators from the Union County Prosecutor's Office, Elizabeth Police Department, Union County Sheriff's Department, and the Union County Police Department, who worked tirelessly on this case," Daniel said in a written release on Wednesday.
Anyone with potential case information was urged to contact Union County Prosecutor's Office Homicide Task Force Detective Patrick Bradley at 908-418-2817, Sergeant Felipe Afonso at 908-603-7116 or Elizabeth Police Department Detective David Haverty 908-335-6378.
Report a correction 👈 | 👉 Contact our newsroom
LOOKING UP: 40 Breathtaking Images Of The Perseid Meteor Shower Around The World
According to
NASA,
the Perseid meteor shower is "considered the best meteor shower of the year." The show typically peaks mid-August. For 2023, the shower peaked around the world between Aug. 12-14. The latest edition of the meteor shower created an extra special light show in the sky. Here is what the Perseid meteor shower looked like across the globe.
LOOK: Here's where people in every state are moving to most
How much does the average NJ home cost? Median prices by county
Everything is costing more these days — and housing is certainly no exception in New Jersey.
Data for 2023 from January through May, compiled by New Jersey Realtors, shows that homes hit the market and sell in two months or less, on average.
Median prices for single-family homes have reached $500,000 and above in nine counties.
Most counties have seen houses go for more than the list price this year, while the rest have been very close to asking — on average.
LOOK: 25 Unique Things You Need From The Upcoming Twitter Rebrand Auction
Now that Twitter has become X, it is time for a rebrand. The company is putting items with the Twitter bird logo along with an assortment of office furniture and equipment up for auction. The bidding doesn't start until Sept. 12, but you can already browse the selection which includes a repurposed Montana barn, musical instruments and some unique styles of seating.