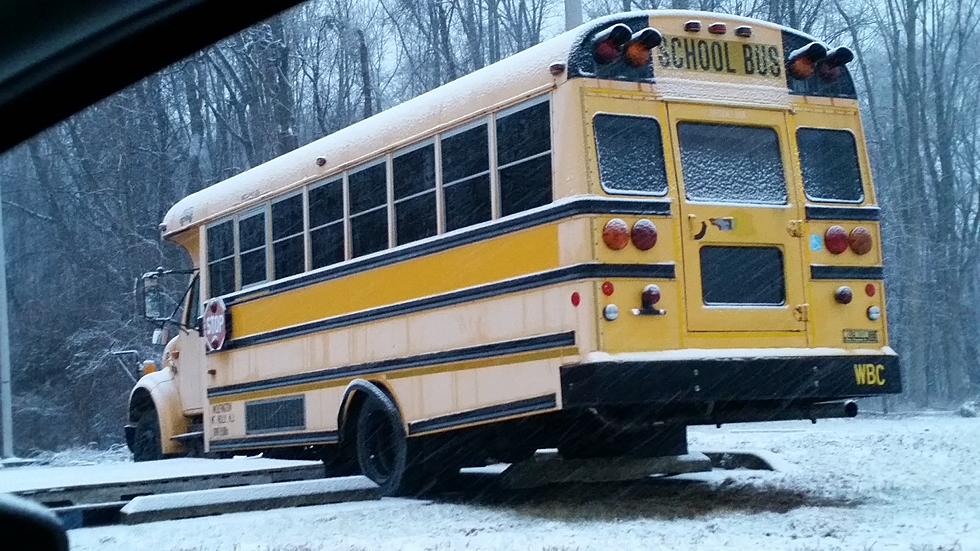 NJ school closings, delayed openings — Wednesday, December 11, 2019
Snow covered school bus in Ewing (Dan Alexander, Townsquare Media NJ)
TRENTON — An overnight shot of snow lingering into the morning commute will delay the start of some New Jersey schools.
Chief Meteorologist Dan Zarrow said the winter storm will not be a major one for New Jersey, but low visibility and/or slushy conditions will makes things messy.
The snow will be at its heaviest around 6 a.m. as the snow, which will develop from northwest to southeast, will reach the southern coast of New Jersey.
Accumulations should be about 1 to 3 inches in northwestern areas, with a stripe of up to 2 inches between the mountains and the coast on either side of the Turnpike, according to Zarrow.
Snow will taper off by late afternoon, Zarrow said.
More from the Jersey Shore:
Enter your number to get our free mobile app