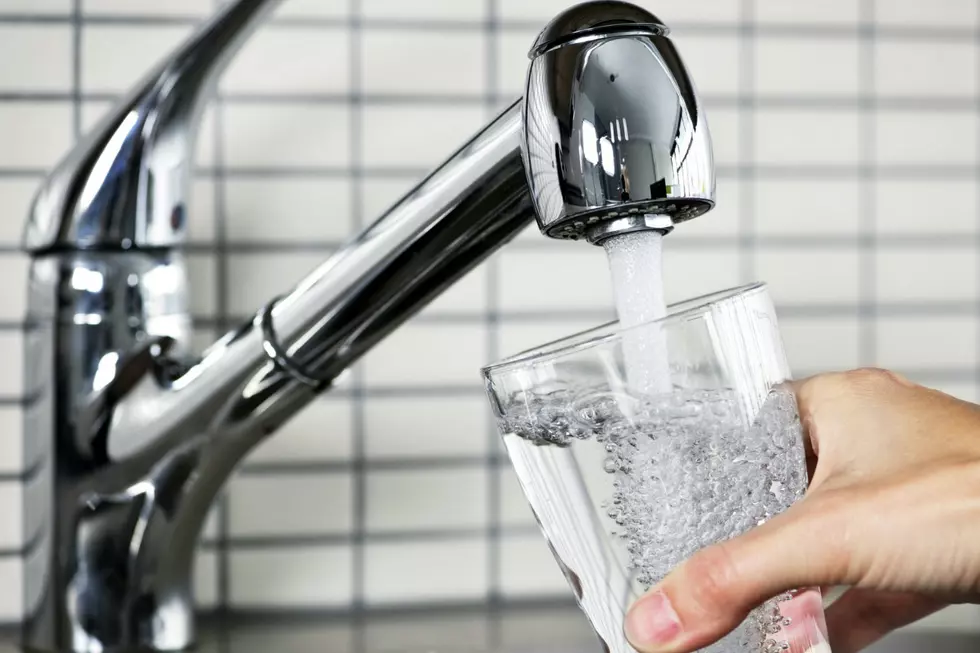 NJ water alert: Residents asked to cut back
(Getty Images)
💧 NJ inches closer to a drought watch
💧 The DEP is asking you to use less water
💧 They are urging residents to follow 10 simple steps
---
New Jersey is not under an official drought watch yet but water levels are dropping and most of the state is classified as abnormally dry in the latest Drought Monitor report.
Now the New Jersey Department of Environmental Protection has issued an advisory, urging Garden State residents to conserve water.
"We are asking the public to be especially mindful of water usage and proactively moderate consumption at this time," DEP Commissioner Shawn LaTourette said. "Simple steps, such as reducing lawn and landscape watering, go a long way in preserving our water supplies and avoiding the necessity of restrictive measures in the future."
Pennsylvania already in a drought watch
According to the DEP's Division of Water Supply and Regionally, conditions have been drier to the west and south of New Jersey, and on June 15, the Pennsylvania Department of Environmental Protection declared a statewide drought watch requesting that Pennsylvania residents and businesses voluntarily reduce nonessential water use.
Statewide, Jersey has had less than half its normal rainfall over the last 30 days and 3 of the last four four months have had less than normal rainfall.
New Jersey State Climatologist Dave Robinson said "the summer precipitation outlook, as is most often the case given the hit-and-miss showery nature of warm season rainfall, is uncertain."
"Should rainfall remain below normal and hotter weather arrive, drought will likely emerge, and water resources become greatly stressed," he said.
A plea to cut back
Officials point out current water demands are being met and New Jersey's water systems are capable of handling periods of low precipitation. They note local conditions can vary, so it is normal for individual water systems or municipalities to periodically request or require that their customers reduce water use before the state does.
"As the largest water and wastewater service provider in the state, we understand the importance of conserving our most precious resource, especially during the summer months," said Mark McDonough, president of New Jersey American Water. "Incorporating wise water practices into your daily life throughout the season can help us avoid more stringent restrictions as temperatures continue to climb."
The DEP said it will continue to monitor water supplies very closely and advise the public, local governments, and water systems as appropriate.
According to the DEP you can save water in the following ways:
• Water flowers and landscaping with water harvested in a rain barrel connected to a downspout
• Use 30-50%less water with drip irrigation and micro-sprays instead of sprinklers
• Only water when needed. In NJ most landscapes only need 1 inch of water per week
• If you have a pool purchase a water-saving filter
• Cover your pool when not in use to reduce evaporation rates
• Avoid recreational toys that require a constant stream of water
• Raise your lawnmower blade to at least 3 inches to promote deeper grass roots which hold water better
• Use water from dehumidifiers and air conditioners to water plants
• Use native plants that need less water
• Group plants together based on water needs
Report a correction 👈 | 👉 Contact our newsroom
NJ breweries with top-rated beer
The reviews are in — see which NJ breweries have the most beers with a great rating on BeerAdvocate.
NJ county fairs are back! Check out the 2023 summer schedule
A current list of county fairs happening across the Garden State for 2023. From rides, food, animals, and hot air balloons, each county fair has something unique to offer.
(Fairs are listed in geographical order from South NJ to North NJ)
LOOK: Most commonly seen birds in New Jersey
Stacker
compiled a list of the most common birds seen in New Jersey from Project FeederWatch.