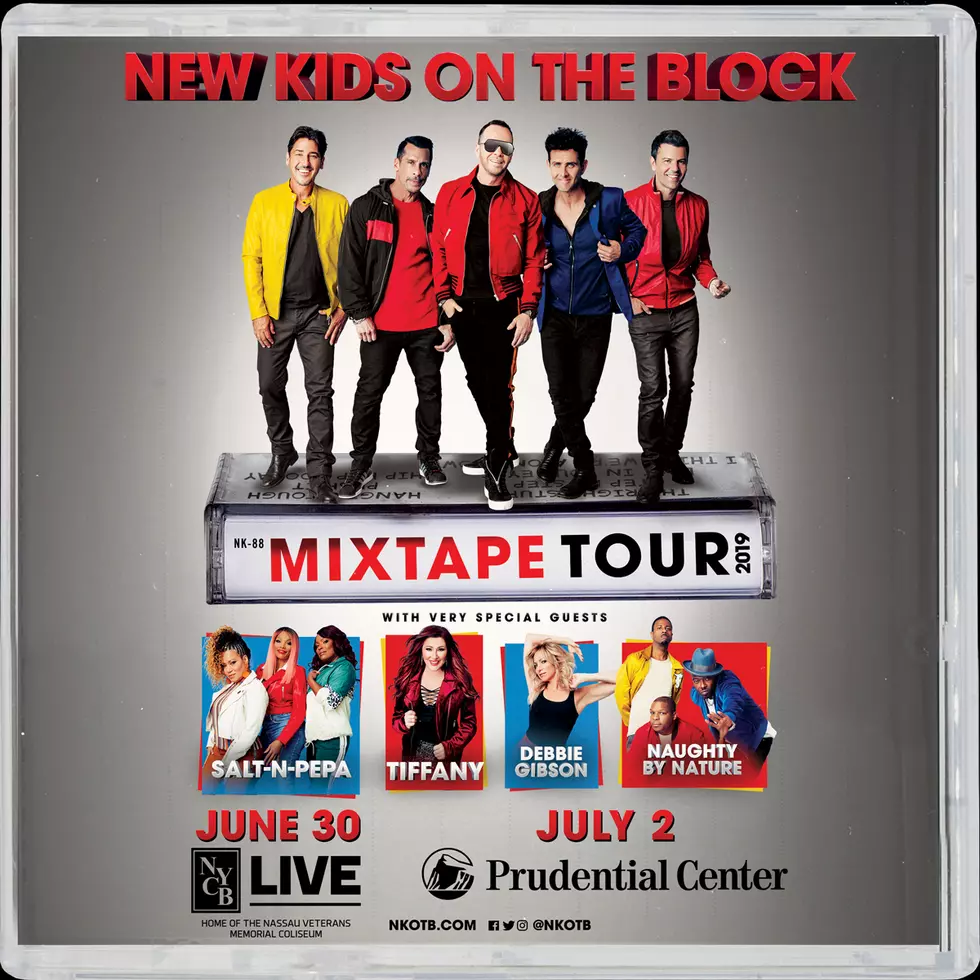 Win Tickets To See NKOTB On Their "The Mixtape Tour"
Photo by: Live Nation
We are giving you the chance to win tickets to see New Kids On The Block on their "The Mixtape Tour" during the Flashback Café ALL. WEEK. LONG.
If you answer the Throwback Trivia correctly, you will win a pair of tickets before you can buy them to see NKOTB along with special guests Salt-N-Pepa, Debbie Gibson, Tiffany, and Naughty By Nature!
The show will take place at the Prudential Center in Newark on July 2nd, 2019.
These tickets go on sale this Friday (10/12) at 10 AM at Ticketmaster.com.
PLUS -- a HUMONGOUS thank you to Live Nation for sending this delicious treat and fun game of M.A.S.H. And in case you are wondering, yes that block is edible so we are literally eating the NKOTB.
And can you say genius?! Do you remember when people would fold up their track list for their own personal mixtape like this? Not to mention, the game of M.A.S.H. is a very serious, future predicting game that could be found all over my backpack and locker in school.
I am just wondering what happened to all of the times it predicted I would live in a mansion.