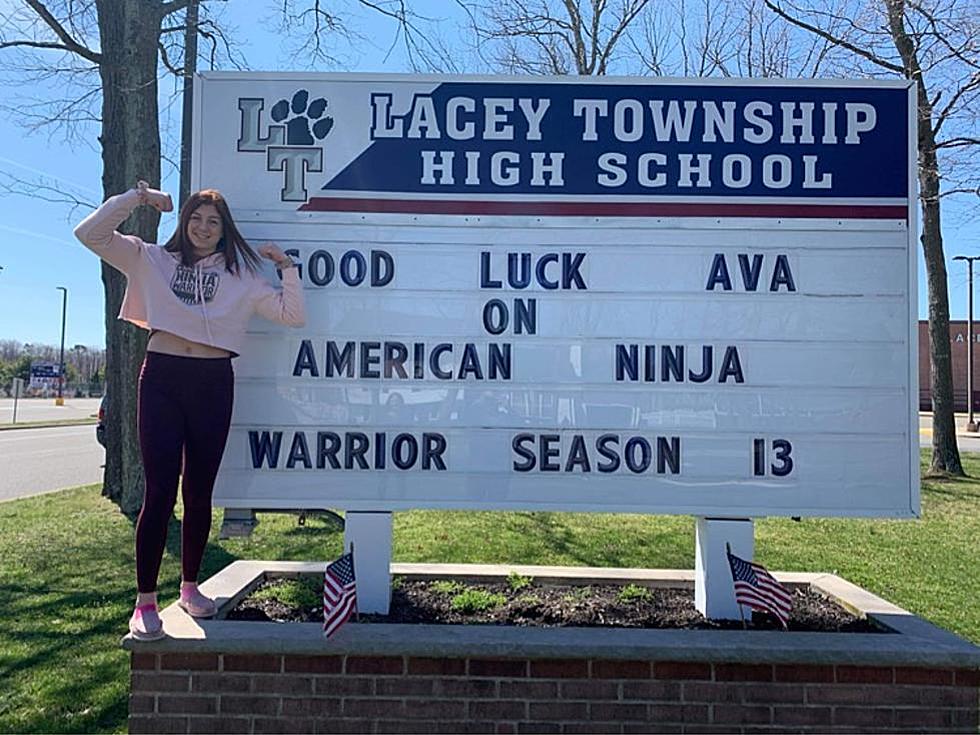 Outstanding! Ocean County Teen is Top 5 Currently in American Ninja Warrior Season 13
Kim Meade Colasanti
Our Ocean County Teen Ninja Warrior Ava Colasanti was on NBC Monday night and she made us all very proud, as she completed for the American Ninja Warrior Championship ….. Season 13.
Ava, who we watched Monday on NBC is currently ranked 5th in this National Competition! Way to go Ava! How fantastic is that, and she is one of the youngest in the competition. Ava, 16, fell on Tilt-A-Whirl, but landed in the women's top 5. Current standings:
Women's top 5
Jesse Labreck: 3:50.65
Megan Rowe: Sideways
Taylor Amann: Sideways
Jamie Ross: Sideways
Ava Colasanti: Tilt-A-Whirl (Rookie/Teen)
Way to go Ava! You are making us proud 💪 and all of the Jersey Shore is routing for ya! How exciting for this Lacey Township Teen as she competes on the national stage in this extreme sport competition.
As we told you about previously, Ava helped raise money for a local boy battling health problems. Recently Ava held a fundraiser for a local boy who is battling a horrible disease. Ava raised money to help a former Lacey Township student Tyler Keats, Tyler suffers from a genetic disorder "Leukodystrophy". It's a progressive brain disease. Ava helped Tyler through the sale of her "savage" t-shirts ….. well done!
If you would like to become a part of TEAM SAVAGE check out Ava's Bonfire Page.
Keep an eye out for Ava on NBC as she competes on American Ninja Warrior Season 13 ….. representing Lacey Township, Ocean County and the Jersey Shore! Go Get Em' Ava
CHECK IT OUT: 100 sports records and the stories behind them
KEEP READING: Here are 50 of the most famous sports goofs