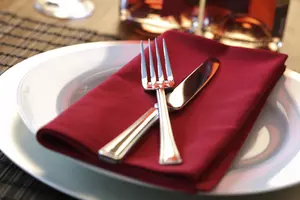 These 3 Favorite Jersey Shore Restaurants Are Relocating
Brian Jackson, Thinkstock
We are keeping you in the loop on your favorite food hot spots by letting you know that three more are not closing, but just simply relocating.
But you have to know about it first to get excited! So take a look because quite a few are in the process of ensuring that they bring their "A" game this upcoming Summer season.
This sub shop originally opened up in Asbury Park back in 2014. Well, they are doing so well that they are moving to a bigger location!
Their new address will be 729 Bangs Ave in Asbury Park and if you need to give them a call, their number is (732) 361-5839. They have a big Grand Re-opening planned with specials and giveaways but no specific date has been released just yet so we will keep you posted.
Their Brielle location will be closing on June 4th but will soon reopen at 1311 Route 35 South in Neptune!
"We want to thank our loyal customers for the last 14 years, and we are looking forward to further serving them from our new Neptune location," said owner Mike Simko.
The entire restaurant has supposedly been remodeled with an outdoor bar, deck, two dining rooms, and a slightly modified menu with burgers, seafood, pasta, pizza, sandwiches, and more!
This spot is expected to reopen in early June but be advised that after 17 years, their restaurant will be going by a new name. May we introduce, The Proving Ground which is in honor of Sandy Hook's history as an active military base.
So make your way to 56 Shrewsbury Ave in Highlands to check out their major renovations including new their new dock-and-dine feature for customers and new menu while maintaining their tiki bar and live music.
Check out the original article at APP.com for additional details and photos.