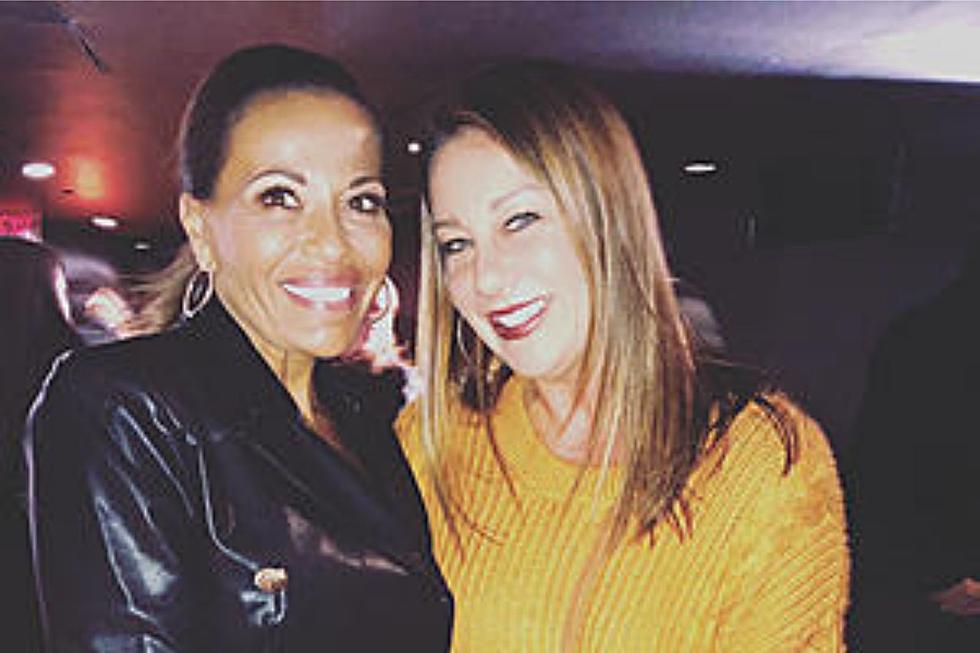 This Real Housewife of New Jersey Is Savage Without Selling Her Soul
Shannon Holly
Season 11 of RHONJ is pure fire. So I was wondering who your favorite NJ Housewife is?  It took me the last few seasons to come to this conclusion...Dolores Catania is officially my favorite (sadly Joe Gorga doesn't count as a housewife).  By the time you are done reading this she'll be your favorite too.
First of all, I got to spend some time with her and Frank when I went to see actor Michael Rapaport do stand up comedy (he killed) at Carolines in the city before COVID hit.  She could not have been nicer to me but that was not what impressed me. I was struck by her being so curious. I've met other celebrities and housewives and they were all really excited to tell you what they have been up to but she kept asking about others. Also, servers taking care of her were treated really well...I watch that stuff. How do you act when you don't think anyone is looking? How do you treat a server? How do you interact with people around you? I can tell a good human when I see one.
See, that's the tricky thing here, when you are on a reality show like RHONJ you can't be boring or you're out. If you're a good person how do you keep up with the ratchet behavior on the show to stay seen and keep your spot?  That's no small task and that's why I've decided Dolores is officially the queen bee. In my opinion, no one has struck that balance besides her yet...not all the way. Don't get me wrong, Dolores has some bombs about to drop on the show, but she somehow always does it without selling her soul.
The Real Housewives are the modern day soap opera but instead of fictional characters these real women have to own their amplified behavior for life.  Think about that, they don't get to say, "oh that was just my character, I'm nothing like that".  By virtue of the genre, we are being reminded that this is reality. Yes, these are real women but they are put in manufactured situations. Do producers instigate? Absolutely. Do these women go on trips mid cat fight because Bravo tells them it's in their job? Yes. I mean when was the last time you went on a girls' trip with women you hated? The pot gets stirred and the personalities are forced to get big but there has to be some room for keeping your integrity in tact right? Very few have achieved that but I'll argue that Dolores has.  Reasons why I've decided she is your new favorite Housewife too:
1.    Dolores does not let social norms define her family.  She loves her ex husband Frank deeply.  However, they split while she was pregnant with their son Frankie, because he had been unfaithful.  Big props for standards AND for not cutting him out of her life, again another huge balancing act.  Most families would have been broken forever but instead of hating, Dolores set boundaries while keeping her family close.
2.    She's loyal as the day is long. Even when Teresa tests every boundary with twisted history she stands by her friend. No doubt if she disagrees with her it's usually behind closed doors. #Respect.
3.    She loves animals.  Animals sense kind people and they drawn to them. Her animal  commitment is deeper than a spray-painted vanity dog in her purse…she loves the ugly old ones too.
4.    She uses her platform for good. Dolores is involved in many charities and wants to give back.  I feel like charity work is her second job.  Every time I turn around in Jersey she is helping one cause or another.
5.    She is a mama bear.  I can relate!  You never let anyone mess with your kids.  Her kids are thriving because another balance was struck, they were not spoiled rotten, they just seem supported and loved from all angles.
6.    She doesn't take BS off anyone. She claps back real quick if you're a scumbag and we can't get enough.
7.    She owns her stuff. For example, she's into elective surgery and she gives zero cares what anyone thinks about it. To date she's had: Botox, fillers, a facelift, multiple breast surgeries, a tummy tuck, liposuction, a Brazilian butt lift and more which will be revealed on the show.  She is creating her vision for herself and she's nailed it. You know how people design houses? Well Dolores should design people.
Case closed.  Now where's my wine...I have a show to binge.
Listen to Lou & Shannon mornings on 94.3 The Point and download our free 94.3 The Point app
LOOK: Here are the 25 best places to live in New Jersey
Stacker
compiled a list of the best places to live in New Jersey using data from
Niche
. Niche ranks places to live based on a variety of factors including cost of living, schools, health care, recreation, and weather. Cities, suburbs, and towns were included. Listings and images are from
realtor.com
.
On the list, there's a robust mix of offerings from great schools and nightlife to high walkability and public parks. Some areas have enjoyed rapid growth thanks to new businesses moving to the area, while others offer glimpses into area history with well-preserved architecture and museums. Keep reading to see if your hometown made the list.
NEXT: See Inside Adam Levine's Spectacular California Estate
Former The Voice coach Adam Levine has purchased a lavish historic estate in Montecito, Calif., and the pictures are incredible.