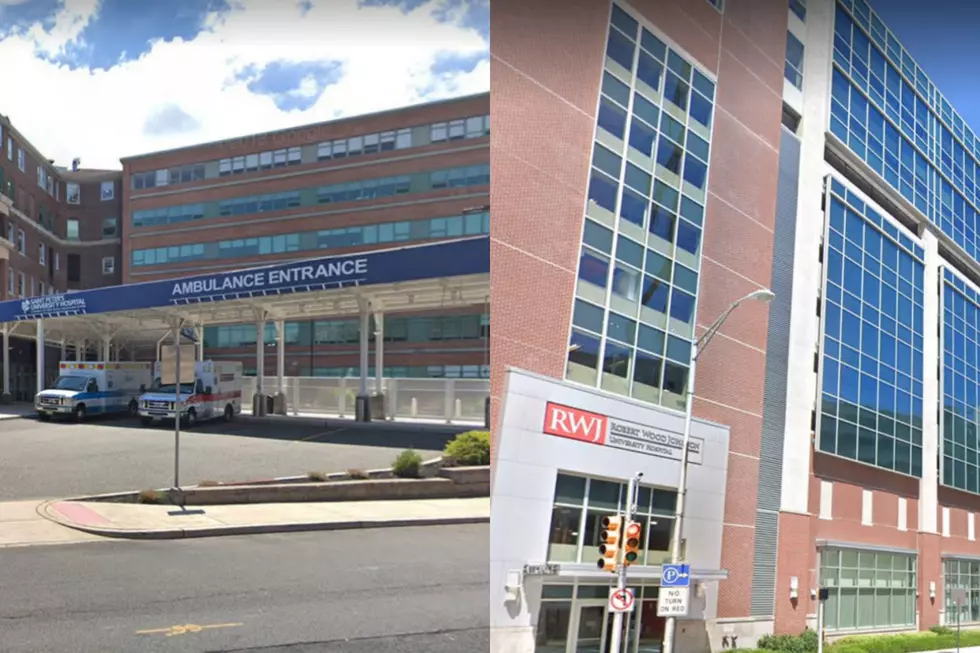 RWJ-Barnabas Health mandating all workers be vaccinated
New Brunswick hospitals: St. Peter's, RWJBarnabas (Google Maps)
We saw it recently with Hackensack Meridian Health giving an ultimatum to workers at all levels to either get vaccinated or face possible termination.
Now, RWJ-Barnabas Health is following suit.
Listen to Vin Ebenau mornings on Townsquare Media Jersey Shore Radio Stations, email him news tips here, and download our free app.
RWJ-BH announced on Monday that they are extending their Covid-19 vaccine mandate to all of their staff and employees including new employees and medical staff and everyone must have their 2nd dose of the vaccine by October 15, 2021.
Up until now, RWJ-BH said they had mandated vaccinations for staff at the supervisors level and above.
So far, RWJBarnabas Health said "the vast majority of the management team has been vaccinated against COVID-19."
If you're looking for numbers, 2,979 staff members, or 99.7 percent, who are at the supervisor level and above, have been fully vaccinated as of July 14 or have received medical and religious exemptions or a deferral.
"It is critically important for our entire RWJBarnabas Health family to be vaccinated," John F. Bonamo, MD, MS, FACOG, FACPE, Executive Vice President and Chief Medical and Quality Officer for RWJBarnabas Health said in a statement.  "As healthcare workers and team members, we are obligated ethically and professionally to do everything we can to keep our patients and colleagues safe. This obligation is not met if unvaccinated staff are treating and interacting with our patients, or are at risk of spreading COVID-19 to each other."
Whether or not you work for RWJBarnabas Health, you can still get vaccinated through their health network as they said they will continue to offer vaccines and you can schedule an appointment at www.rwjbh.org/covid19vaccine.
Trending News Now
Top Trending News stories at the Jersey Shore.