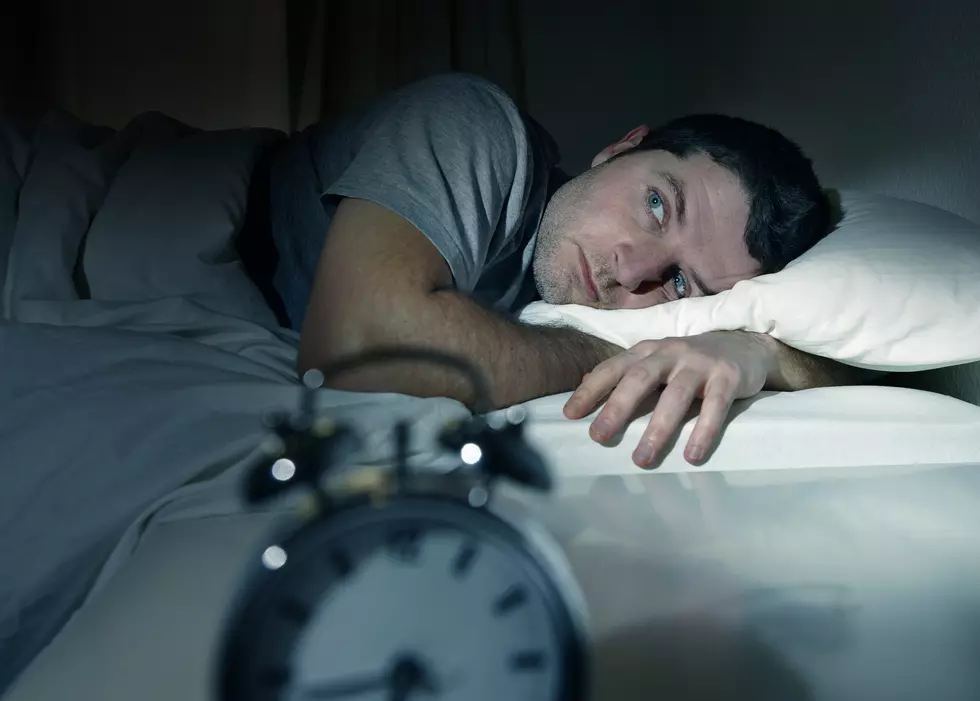 What can be done to eliminate stigma associated with mental health in New Jersey?
OcusFocus, Getty Stock / ThinkStock
It's okay to ask for help, it's okay for you to ask for help.
Before we continue just re-read that opening line.
Now we continue forward.
There has seemingly been a long-running stigma associated with seeking help, seeking assistance, seeking someone to talk through troubles, fears, anxieties, and more.
Perception isn't always reality.
While you look or seem or someone else looks or seems okay, you or they may feel like a duck in the water -- feet moving a mile a minute.
Whether it's something small or daily tasks that make you feel overwhelmed, finding help for a diagnosed mental illness, finding your way to recovery in the battle of the disease of drug or alcohol addiction, or something else, there are all kinds of people out there to help you along your path.
It's important to talk to someone about what's on your mind, and what's bothering you, and not bottle the emotions inside of you -- we all need someone to talk to, confide in, and help us along from time to time.
One such option for you or someone you know who needs someone to help you along is the team at Bright Harbor Healthcare in Ocean County.
The newly appointed CEO of Bright Harbor Healthcare, Kim Veith, joined us on 'Shore Time with Vin and Dave' on Sunday morning to discuss the plethora of programs, services, and more that they have for anyone who needs some help and addressing the need to eliminate the stigma associated with mental health for young boys and girls to adult men and women.
The Covid-19 pandemic shined a big light on the need for mental health services and put out there the fliers that it's okay to ask for help.
"We didn't talk about how people were doing as much prior to Covid, and so, a lot of what we were expecting in mental health that we knew -- it's been surprising, it's not been where people struggle -- we knew that loneliness was an issue, especially for the elderly population, which we have quite a bit of here in Ocean County, and so, we were expecting to be geared up and meeting them for services, but, it's interesting, it's affected adolescents much more than any other demographic -- sort of that loneliness and isolation piece that came with Covid," Veith tells Townsquare Media. "It's that group of kids that are really struggling to get back to school and get back to routines and find ways to be social again. They lost some time, they lost learning time, but, they lost development time."
There has often been this perception or picture painted that when someone encourages you to seek help or vice versa, it's going to an office and sitting on a couch, but, again perception isn't always reality.
It's certainly more than okay to speak with family and friends at any time as well.
"I'm always going to advocate for people to utilize their friends, utilize natural supports, exercise, eat well, sleep well, do all those things that lend to taking good care of yourself, but when all of that is not working, then maybe there's a space for you to reach out and get connected with a therapist and kind of talk through some of what's not changing for you," Veith said.
There are steps that everyone can take to eliminate the stigma associated with mental health -- and that could mean seeking services for yourself or someone else, for something small or daily or a bigger or serious issue, or something else.
On top of that, it's encouraging people to be nonjudgmental for being willing to seek out help or services so that they can get someone to help them through whatever they're going through.
You're not weak for asking for help.
"People say to me all the time -- what's the biggest barrier to treatment? -- my answer is stigma, stigma keeps people sick, and, the more we're willing to talk about the fact that it's okay to get help, that parents let their kids know it's okay to get help, that community members, teachers, police officers -- everybody who we can get involved in the conversation to let people know that it's okay to not be okay, the better off we're going to be," Veith said.
You can learn more about Bright Harbor Healthcare services from BHH CEO Kim Veith in the full interview conversation on 'Shore Time with Vin and Dave' on 94.3 The Point and 105.7 The Hawk, right here.
Part One:
Part Two:
100 Best Jersey Shore Beach Views
Help Find These 62 Missing New Jersey Children
20 Succulent New Jersey Seafood Restaurants too Sensational Not to Try