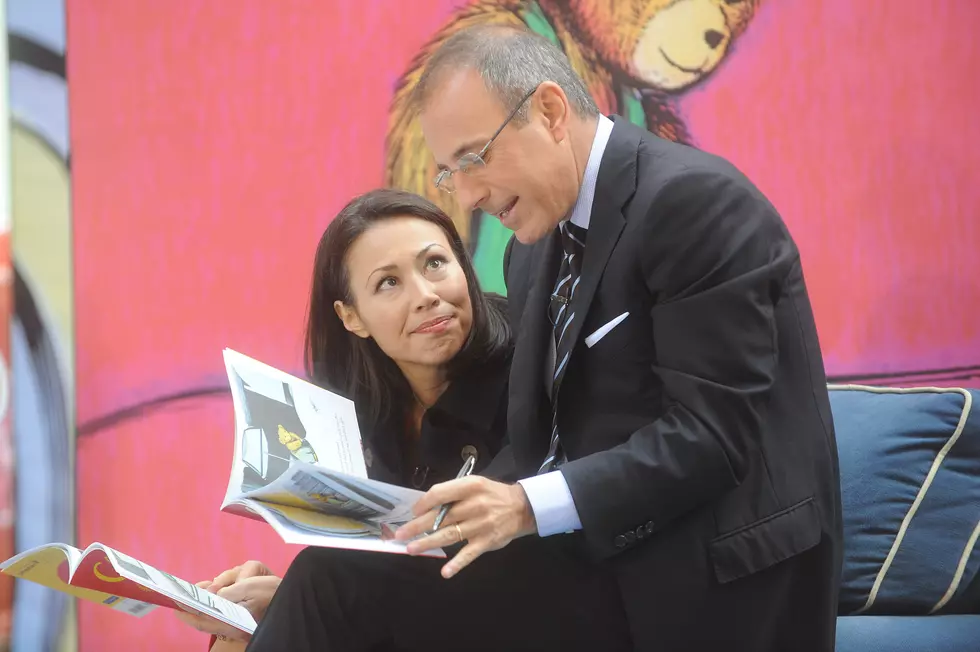 See Ann Curry Show Matt Lauer How She Really Feels
Brad Barket, Getty Images
Today was Ann Curry's last day on NBC's Today Show. Watch as she shows there's clearly no love lost between her and Matt Lauer.
Viewers got to know Ann during her 15 years on the show. However, ratings have been declining and TMZ reports that during Matt Lauer's contract negotiation, he made it clear he did not want Ann as his co-anchor.
Unfortunately, Ann knew she was on borrowed time and was strung along for months.
Today on "Today," she said he goodbyes. I thought it was very genuine. I also thought Ann made her feelings towards Matt crystal clear.

See the whole farewell below.

Click "Like" below if you're going to miss Ann Curry on "Today." Do you think this was Matt's fault? Tell us in the "Leave a Comment" section below.