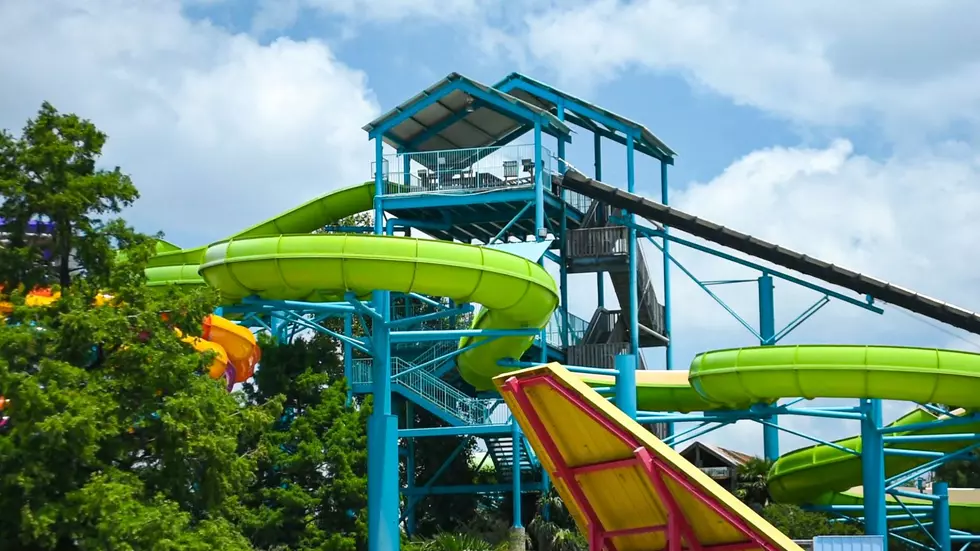 Six Flags Hurricane Harbor To Open Thursday
(Six Flags Hurricane Harbor)
With tons of safety measures in place, this beloved water park will open soon! Here's how you can get in and what safety measures are in place:
Six Flags Hurricane Harbor has announced that it will open on Thursday, July 23rd. It will, of course, follow all the rules that our governor has put in place to try and keep water parks safe. It will operate at a reduced rate of attendance and in what they call 'preview mode,' which means they will gradually plan to increase attendance throughout the rest of the season if all goes well.
Hurricane Harbor will only be open Thursdays through Mondays until the end of August, plus some select days in September.
Of course park officials say the the safety of their guests and team members is their number one priority so they have a ton of new safety guidelines in place to create a safe environment.
First of all, in the same way that Great Adventure works, you will have to make online reservations in order to get in and so that the park can stagger arrival times. There will also be temp checks, touchless bag-screening and you'll have to order food on your cell phone.
So how do masks work when you're sliding down into the water or jumping waves? Here are the rules: All guests over 2-years old will be required to wear a mask throughout their visit to the water park. but masks will NOT be required on water slides, water attractions, or in pools. In fact, Hurricane Harbor will offer 'mask break zones' in an area where you can properly socially distance in case you need to take a break from wearing your mask.
Social Distancing will be strictly enforced. If the Wave Pool, Lazy River, or any other attraction gets too crowded, capacity will be limited. You will be able to ride in a tube with your own family members or group but not share one with strangers.
You are being encouraged to bring your own coast guard-approved life vest for your little ones. Hurricane Harbor will provide only a limited number of them, which they will sanitize in between guests.
Hand rails and other high touch-points will be sanitized throughout the day including deck chairs, tubes, and rafts.
Make your reservations starting TODAY by CLICKING HERE! Six Flags Members can sign up right now, Season Pass Holders can sign up starting today at 11 am, and those who want a daily pass can sign up starting today at Noon.
Season pass holders receive priority when making a reservation.
Some rides or food stands may not reopen immediately. It may take a little while for everything to be up and running.
Enter your number to get our free mobile app
Animals From The Wild Safari Drive-Thru at Six Flags Great Adventure