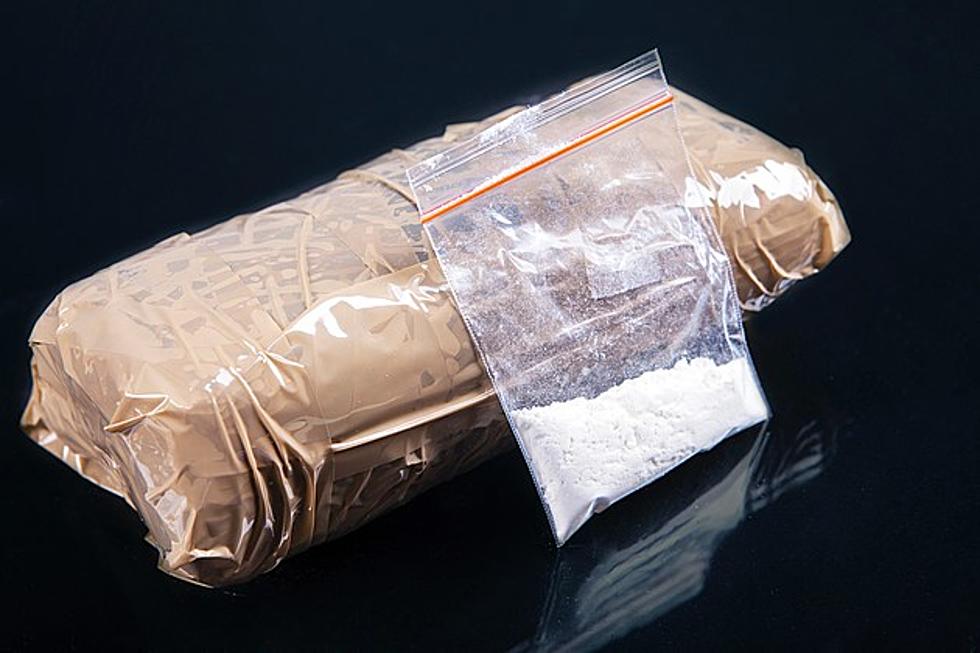 Six Ocean County, NJ residents arrested in latest drug sweep by Brick, NJ Police Street Crimes Unit
(Getty Images)
The Brick Township Police Street Crimes Unit has swept up community roads of drugs in their latest sweep that led to six Ocean County residents being arrested.
Six people have been arrested in three separate, but similar, incidents that have occurred within the township over the last week.
It was a week ago Tuesday that Brick Police Street Crimes Unit Detectives arrested three people who were gathered outside of the Walgreens on Route 88 in the parking lot for a drug deal.
After Ashley Kamaris, 34, of Brick Township was allegedly spotted walking up to a vehicle for a cocaine deal around 6:20 pm, she was arrested along with the two people in the other vehicle -- Louis Whittington, 35, of Toms River and Shaquanda Calhoun, 35, of Toms River.
Brick Police said that Kamaris was then charged with "loitering to obtain a controlled dangerous substance, possession of CDS, possession of paraphernalia, being under the influence, and hindering apprehension" while Whittington and Calhoun were charged with "possession with intent to distribute cocaine, possession of cocaine, distribution of cocaine, and drug paraphernalia."
While Whittington and Calhoun were brought to the Ocean County Jail and detained, Kamaris was released from custody on a summons.
Two days later, it was a morning drug bust after Brick Police responded to the Quick Check on Route 70 after calls came in about disorderly individuals "who appeared to be under the influence of drugs," police said, prompting BT-SCU Detectives to arrive on scene.
Once there, police said they spotted "a residue in the nostrils of both subjects", and discovered them in possession of heroin, oxycodone pills, and amphetamine.
From there, Joseph Karcich, 53. and Dina Karcich, 55, of Toms River were arrested, police said, and charged with "possession of heroin, amphetamine, Oxycontin, drug paraphernalia, and being under the influence of a controlled dangerous substance" and were then brought to the Ocean County Jail.
Finally, on Friday evening, around 9:00 pm, Brick Poice said that they were called to an undisclosed area after a call came in about a "landlord-tenant dispute involving a potential theft of property."
BT-SCU Detectives later found the alleged suspect's vehicle and saw the driver, Christopher Sherrill, 45, of Brick Township try to "toss a glass pipe containing crystal methamphetamine and resisted Officers' attempts to place him under arrest," as they approached the vehicle.
Once they searched the vehicle and person, police found Sherril in possession of "four different types of pills and drug paraphernalia."
Sherril was then arrested and charged with "three counts of possession of a CDS, two counts of possession of a prescription legend drug, resisting arrest, hindering apprehension, possession of paraphernalia, disorderly conduct, and motor vehicle violations. He was processed and released on a summons."
The most heinous New Jersey murders that shook our communities
The 25 Most Dangerous Cities in New Jersey
LOOK: Here are the pets banned in each state
Because the regulation of exotic animals is left to states, some organizations, including The Humane Society of the United States, advocate for federal, standardized legislation that would ban owning large cats, bears, primates, and large poisonous snakes as pets.
Read on to see which pets are banned in your home state, as well as across the nation.