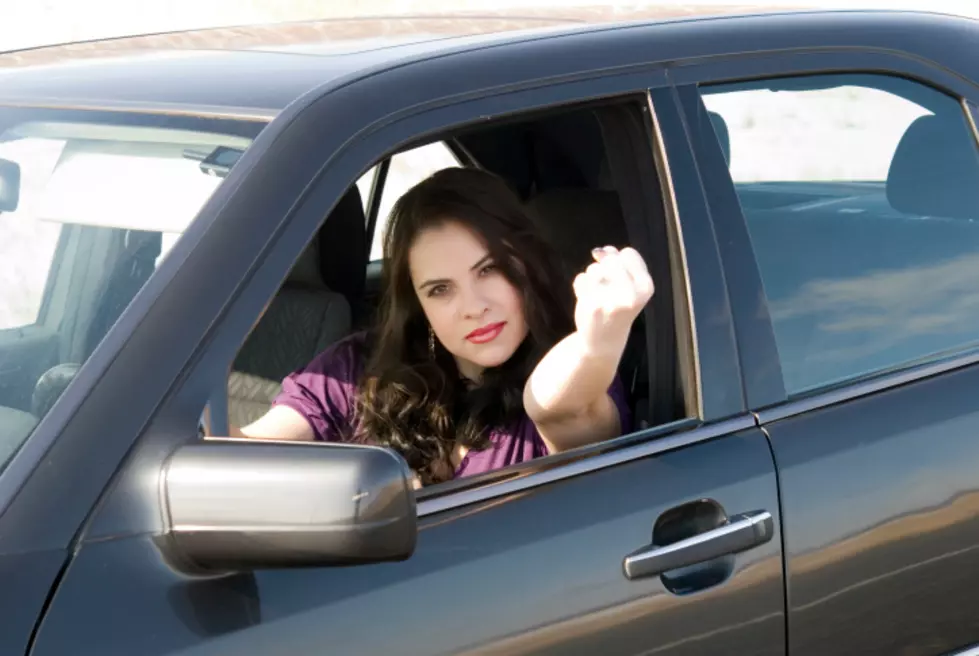 Some Guy In Brick, NJ May Have Flipped Me The Absolute Perfect Bird
Getty Images/iStockphoto
There are a few things that we are very good at here at the Jersey Shore. And one of those things is flipping the bird. As this article will show, we definitely didn't invent it, and nobody does it better than we do. We have even created several different styles of doing it. No one does it more and no one does it better.
Listen to Lou Russo mornings on 94.3 The Point and download our free 94.3 The Point app.
I got the bird flipped at me just two days ago on Burnt Tavern Rd. in Brick for passing someone who was doing about 5mph in the left lane. And this guy was good. He didn't shake his arm, flail his wrist or yell.
He just smoothly extended his arm toward me, formed the perfect sarcastic grin, and briefly peered at me. He then refocused his eyes on the road while leaving the finger up a few more seconds for my additional pondering. It was the perfect finger.
There was no anger, and there was no red face or blood shot eyes. There were no veins popping out of his neck. He needed to let me know what he thought, and the most effective part is that he never broke a sweat.
The bird has frequently been flipped at me, and I'm sure you've gotten a few, too. But this was different. It was like Jack Nicholson meets Dwayne Johnson meets Ed Sheeran. it was direct, strong and almost, I don't know, polite.
I was so impressed, I slowed my car down to 4mph and got behind him again. Just to show my respect for his mastery of the middle finger. I knew if I drove around the Jersey Shore long enough, I'd see the perfect bird flip, and I think it happened.
I don't know who you are, sir. But I respect you for your style. If you drove a little faster, you'd be my hero..
And by the way, in case you think we invented the bird,, you're way off. The bird has been around since ancient times and started in Greece. It's called "the bird" because it once symbolized unhappiness like a goose hissing and then goose morphed into simply "the bird".
Might Be Some Bird Flipping Here Too: States With the Best and Worst Commutes
The Most Horrifically Haunted Places in New Jersey
Legendary Concerts That Have Taken Place At Convention Hall In Asbury Park
.