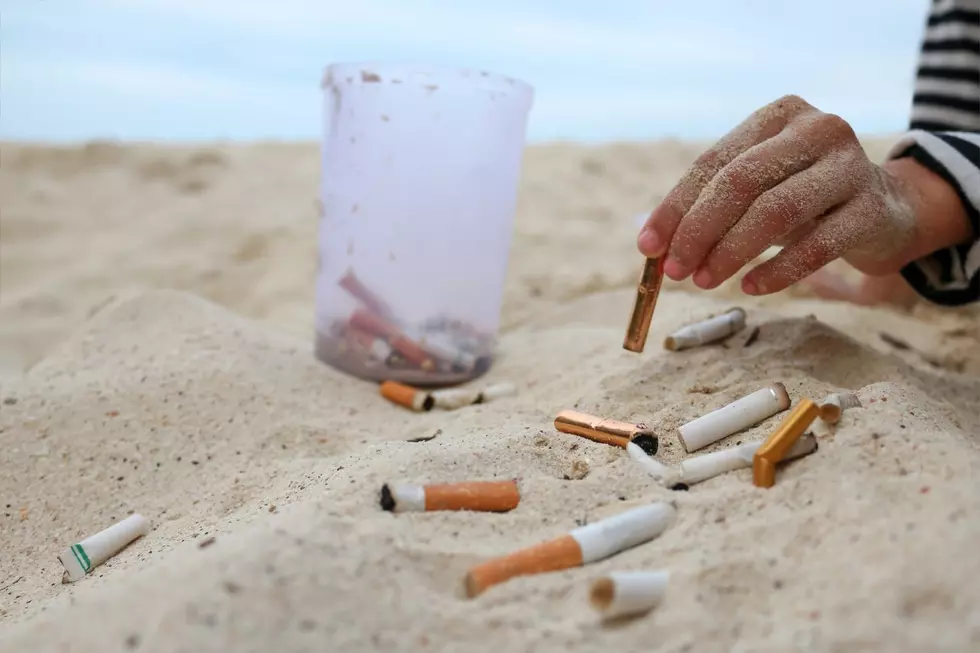 Stop Doing This! The Absolute, Unforgivable Beach Blunders According To Jersey Shore Locals
NeagoneFo/Getty Images
We have temperatures in the 60's today, and that means we're all thinking the same thing. Let's get to the beach as fast as we can.
No one needs to tell you how long of a year it's been,and no one needs to remind you that we had a really long winter for so many reasons. You start throwing temperatures at us in the mid 60's and you have open our mind's summer floodgates.
We deserve a great summer, and we deserve to have our summer distraction free. So what are the top things that can distract us from enjoying our summer? Well, Jersey Shore locals have spoken and here are the top Beach Pet Peeves Locals Have At The Beach...
Handle Your Foot Hygiene...It's flip fop and bare feet season, and I know after the COVID weight we all packed on, it's a little tougher to see what's going on podiatrically (if that's a word). But that's no excuse. Clip, buff and shine those tootsies. Everybody will be seeing them in our bright summer sunshine.
If The Suit Fits..We're certainly not judging here. Very few of us are where we want to be physically due to this pandemic, myself included. The lesson here though, is to make sure the bathing suit fits before going public. When in doubt, more is more. It's way better to have it a little big. and safely burn the Speedo. Do it for you. Do it for all of us. Do it for the planet.
Your Music Is Just That...Yours. While I appreciate your willingness to share the music you love with the whole east coast, it's not what the rest of us want necessarily. This may come as a shock to you, but we may not all be in the mood for Death Screamer & The Animals.
Not Your Maid Service. Your space on the beach. Use it. Enjoy it love it. And then clean it up, even if you happen to be on vacation. The world is not your hotel room. And neither are the beautiful Jersey Shore beaches.
Be Smokin' Hot, But Don't Be Smokin'...Let's all try to enjoy some fresh air this spring and summer. We've been in the house long enough. Just remember what I said. Fresh air. I'm not interested in a lung full of smoke while I'm at the beach. Thank you!
It's the locals telling us about these, so we're guessing it's not the locals that are doing these things. But it's still a good reminder for all of us. Follow some simple rules, and we can all have the summer we deserve.
Listen to Lou & Shannon mornings on 94.3 The Point and download our free 94.3 The Point app.
Have You Seen Them? Ocean County's Most Wanted
Inside Ray Romano & Jon Stewart's LBI Vacation Paradise
READ ON: See the States Where People Live the Longest
Read on to learn the average life expectancy in each state.