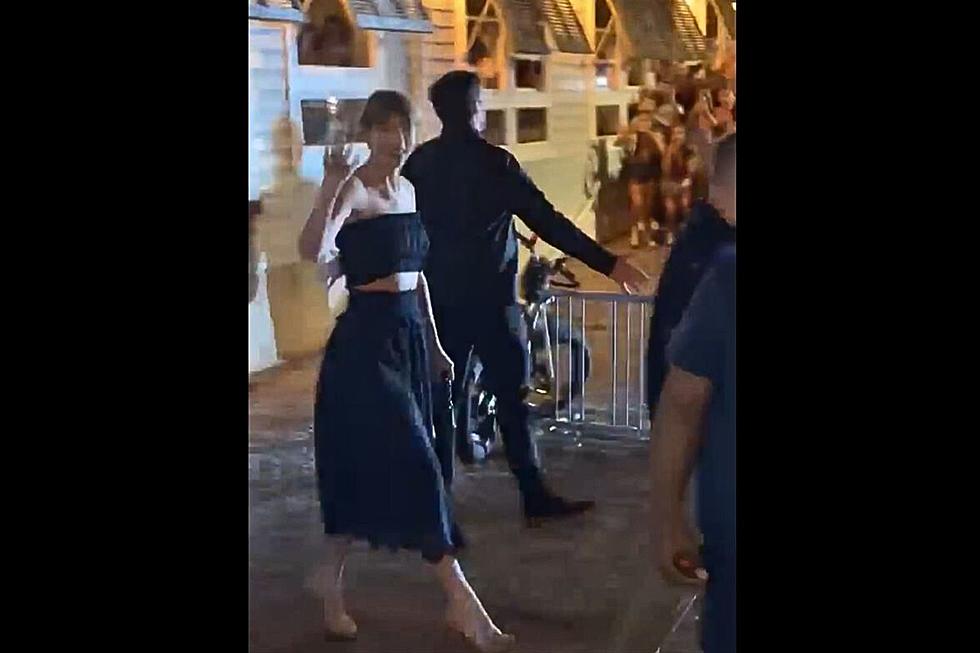 Taylor Swift Spent the Weekend on LBI, NJ…and We Still Can't Get Enough
Credit: Joseph LeManna
Jersey Swifties are still swooning over the fact that our girl spent the weekend hanging out on Long Beach Island. Here are some more photos for those of you who can't get enough.

Taylor Swift arrived in LBI on Friday evening as festivities got underway for the wedding of her longtime producer and NJ native Jack Antonoff to Margaret Qualley (daughter of actress Andie McDowell).
As Taylor exited the Black Whale Bar & Fish House in Beach Haven, where there was presumably a rehearsal dinner, crowds of fans screamed her name, and she very graciously took the time to wave to them. That's our 'Miss Americana'.
Earlier that night, you can see the mayhem that ensued as word spread that Taylor was in town, fans swarmed the street, police were on hand to act as a buffer. I feel like onlookers were hoping she'd break out a guitar and start singing to them from the balcony, lol.
I'm predicting black two-piece sets like Taylor wore this night to sell out everywhere.
Fans think she's giving another nod to her '1989 TV' era wearing baby blue lace to Jack's actual wedding ceremony the next day.
View this post on Instagram
Singer Lana Del Rey was also in attendance and in good spirits.
Did you catch a glimpse of Taylor Swift on Long Beach Island? Let us know in the comments.
9 Notable High School Alum from South Jersey
These celebrities were born, raised, and graduated in South Jersey. While you may be aware of a few, some may come as a surprise!
7 South Jersey Towns List Says Gotta Go in NJ
The people at NJ.com are basically invalidating these seven South Jersey towns' reason for existence.