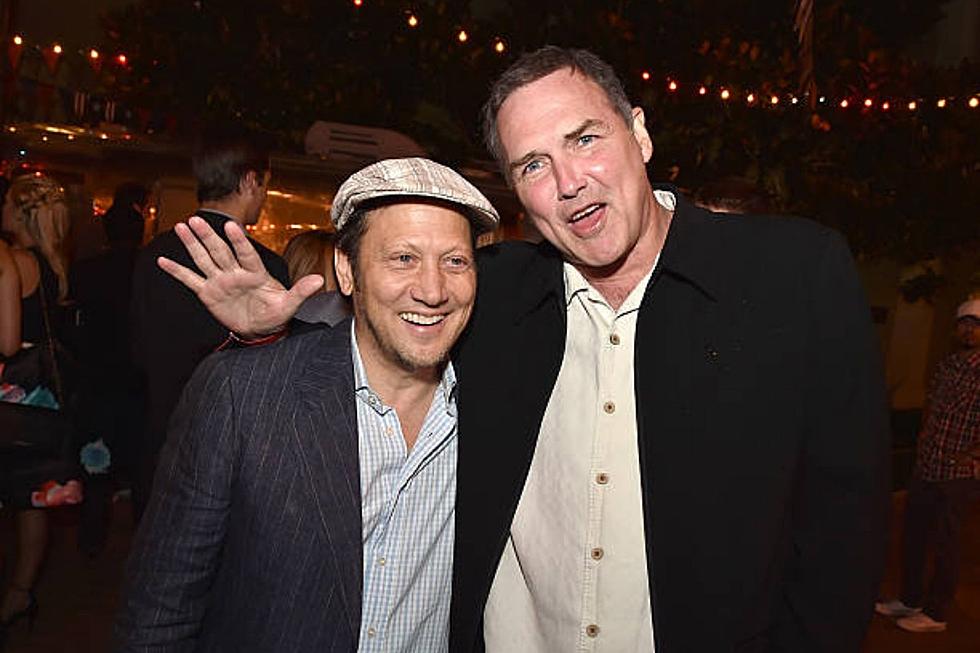 The Heartwarming Reason Norm Macdonald Kept His Cancer Private
Photo credit: Getty images left Rob Schneider right Norm Macdonald
Many of us were just taken by surprise to hear that legendary comedian, Norm Macdonald has passed away.  Like many of us, I did not even know he was ill.  He was suffering through a very private cancer battle. Most of us did not know he had cancer for two very heartwarming reasons.
Listen to Shannon Holly mornings on 94.3 The Point and download our free 94.3 The Point app.
Norm Macdonald has died at age 61 after a very long 9 year battle with cancer, one I did not know he was fighting. As we are finding out now, Norm did not want to "bring down the room" by telling any friends, family or fans that he had cancer.  This makes so much sense from someone who always made us laugh.  Norm also wanted to know that people were always purely laughing at his jokes an not laughing harder out of empathy.
Norm passed away this morning. His longtime friend Lori Jo Hoekstra was one of the few people who knew and she told Deadline...
He was most proud of his comedy.  He never wanted the diagnosis to affect the way the audience or any of his loved ones saw him. Norm was a pure comic. He once wrote that 'a joke should catch someone by surprise, it should never pander.' He certainly never pandered. Norm will be missed terribly.
Norm is also remembered by his work on The Dennis Miller Show and Roseanne prior to joining SNL. We love him from Weekend Update and will be able to enjoy his comedy which survives him. RIP Norm, you are already missed.
The Cast of 'Friends': Then & Now
Celebrity Kids Who Look Exactly Like Their Famous Parents