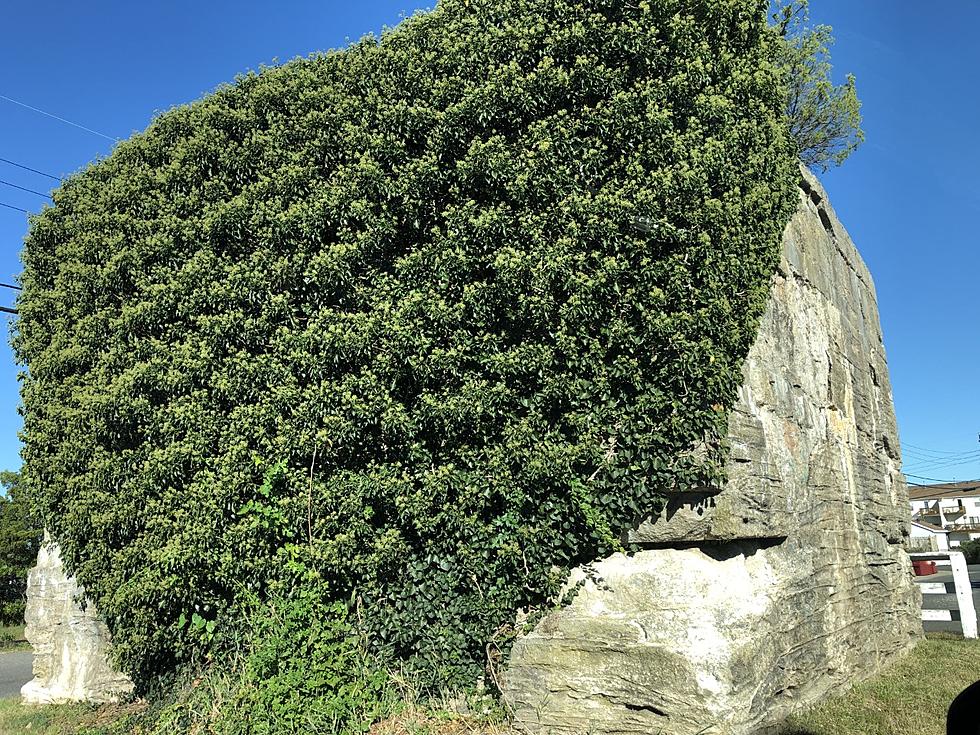 The Odd Concrete, Mountain Thingy in Mystic Island, NJ Is So Weird
Sue Moll, Townsquare Media
I went to see a friend's new house in Mystic Island (Little Egg Harbor Township) and saw this giant thing in the middle of the road. I had to find out more about it.
I researched it and found something interesting. Thanks to weirdnj.com, there's not just one of them, but three.
I'm not even kidding, I'm driving along and all of a sudden this, weird, big, thing is in the middle of the road. It's a giant slab of concrete right in front of you.
There is no warning that it's sitting right there in the middle of the street. There are no guard rails or signs. It's a giant block about twenty feet high and just as wide. It's very odd but once again, it's what makes Ocean County, so cool.
These three odd, giant mountain thingies were once the massive anchors for something known as the "Tuckerton Tower," according to weirdnj.com. The towers were built in 1912 by a german company to communicate with Germany, as well as ships and submarines in the Atlantic Ocean. At one point the tower was one of the two tallest structures ever built in the world. The Eiffel Tower being second. The tower was built in German and shipped to the United States. Mystic Island once called Hickory Island, was chosen because the ground was level. Transmission from the tower began on June 19th, 1914.
The tower which was anchored by these through huge, mountain thingies, was demolished in Ocean County in December 27th, 1955. The massive blocs are still here in Mystic Island and they really are weird to look at. And they're just there. So, weird. How, cool?
Keep reading...
Where To Get The Best Apple Cider Donuts At The Jersey Shore
Okay...I am officially ready for Fall