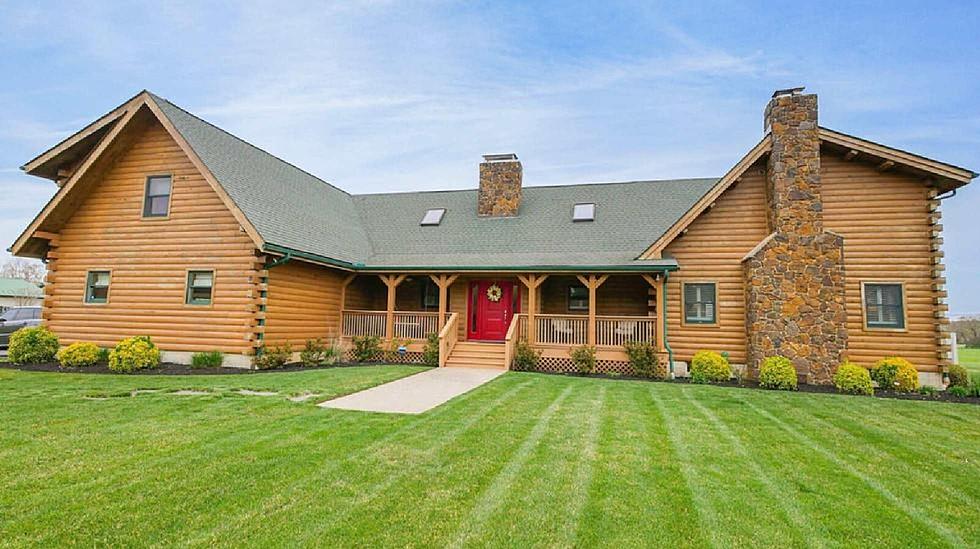 This $1.75 Million NJ Home is Perfect For Horses or Parties
Realtor.com/Goldcoast Sotheby's International Realty
Hankering for more space inside and outside your home?
Looking for something that let's you keep a bunch of horse on your property? Or, maybe you just want LOTS of room to throw parties and such.
Then, this home in Folsom is for you.
Listed at $1,750,000, this 4 bed, 4.5 bath home sits on over 6 acres.
The modern log cabin house is amazing, with wonderful attention to detail throughout. You will not be disappointed!
Outside, the grounds include a huge in-ground pool, several outbuildings, housing an indoor basketball court, a batting cage, and much more. There's also a 6 stall horse barn, currently being used as a clubhouse, or party central.
There's room to live, and grow and grow.
Check out this look at the home:
The home is listed by Kevin Mcgonigle and Goldcoast Sotheby's International Realty.
So, what do you think? Time to head into the boss' office at work and ask for that big raise?
SOURCE: Realtor.com
Be sure to listen to the Cat Country Morning Show with Joe and Jahna, weekdays from 5:30 - 10am on Cat Country 107.3, on the Cat Country 107.3 APP and catcountry1073.com.
PEEK INSIDE: Derek Jeter is Selling His Stunning Hudson Valley Lakeside Castle For Discounted Price
LOOK INSIDE: Kid Rock Is Selling His Grand $2.2 Million Detroit Mansion
See Inside Garth Brooks and Trisha Yearwood's Malibu Beach House: