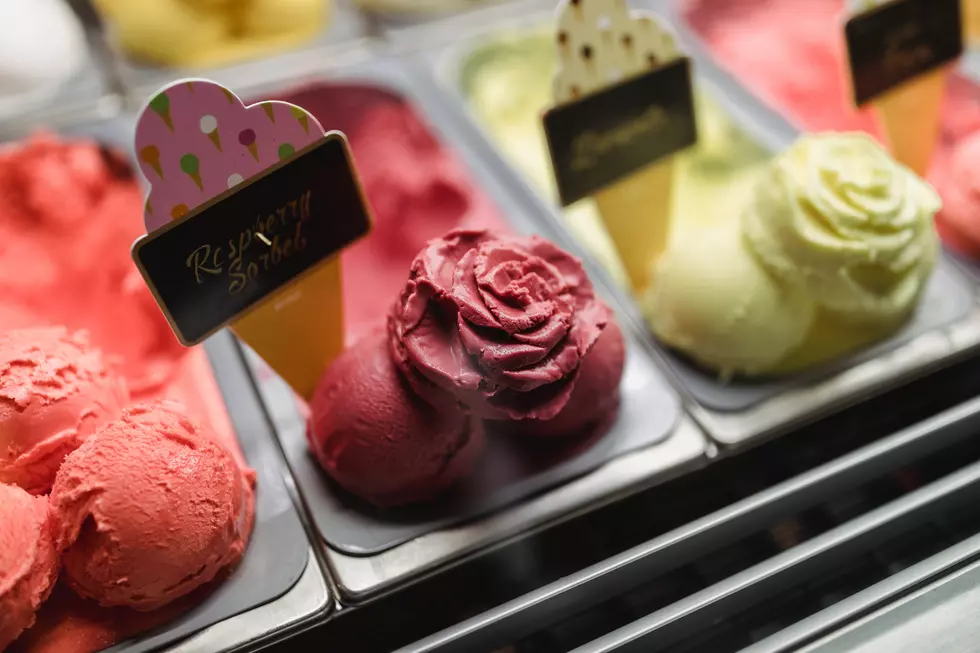 This is the Best Place to get Dessert in Ocean County, NJ and No One's Talking About It
Photo by Jason Leung on Unsplash
Few things are better, in my opinion, than ending the day with a delicious frozen treat from one of the Jersey Shore's awesome ice-cream/ice shops.
Depending on where you live, you have so many choices; Jenkinson's Ice Cream and Sweet Shop in Point Pleasant, Strollo's, Hoffman's, Wandering Sweets, Iceburg in Lavallette just to name a few.
Theses are all fantastic, however I always feel like my absolute favorite spot is looked over, and is often not given enough credit.
I live in Seaside Heights, so the options are pretty vast when it comes to an after dinner scoop, cone, twist or sundae.
Of course you have the King of Custard: Kohr's Bros that you can go to, and I know why this one's usually a crowd pleaser.
Their classic chocolate vanilla twist with Sprinkles is my go to, and my fiancée always gets the vanilla sherbet twist in a cone.
Yum!
Of course, you could also go and grab a cone from the Shake Shoppe on the Seaside Heights boardwalk.
I like this place for two reasons;
1. They serve up Hershey's ice cream, and after living in Central PA for years it always brings back some fond memories.
2. There's an arcade attached, so if I can eat my ice cream while also playing ski ball I'm gonna be happy.
Now, both of these spots are great, but they pail in comparison to the best spot to get dessert on the Seaside Heights Boardwalk.
So, What is the Best Spot to Get Dessert in Seaside Heights?
My absolute favorite, hands down is going to be Polish Water Ice, and I always feel like this is an overlooked dessert option.
I think their water ice is smooth and creamy, and the soft serve that pairs with it is out of this world.
I love going here, and if I could I'd stop in every day!
Polish Water Ice (in Seaside Heights at least) gets their soft serve locally from a company in Edison NJ called A Panza and Sons.
According to the owner of the Seaside Heights location, the Polish Water Ice recipe is a secret, and was created over 25 years ago by Tom Curyto who opened the very first Polish Water Ice in Ocean City, NJ.
What Else Makes Polish Water Ice a Great Dessert?
I'm glad you asked!
It's 100 percent fat free, cholesterol free and dairy free so you don't have to feel overly guilty for indulging.
On top of that, the combinations are endless; whether you just want some tasty soft serve, a great milkshake, some flavorful water ice, or a combo called the Polish Freeze there's something for everyone.
The staff is always friendly and will take the time to answer any questions you might have about their stand, and trust me when I say I tested that.
Like I said, there are plenty of places to get something really delicious here at the Jersey Shore, but in my eyes nothing can beat Polish Water Ice.
Are you a Polish Water Ice fanatic like me? What's your go to Jersey Shore Treat?
Shoot me an email at douglas.buehler@townsquaremedia.com and let me know!
Top Ice Cream Shops at The Jersey Shore
Here are the Top Ice Cream Shops at the Jersey Shore for you to enjoy this summer.
Iconic Jersey Shore Ice Cream Shops
Everyone has their favorite Jersey Shore ice cream shop that they just HAVE to stop at before hitting the beach. Here's a list of just some of the most popular shops along the Jersey Shore.