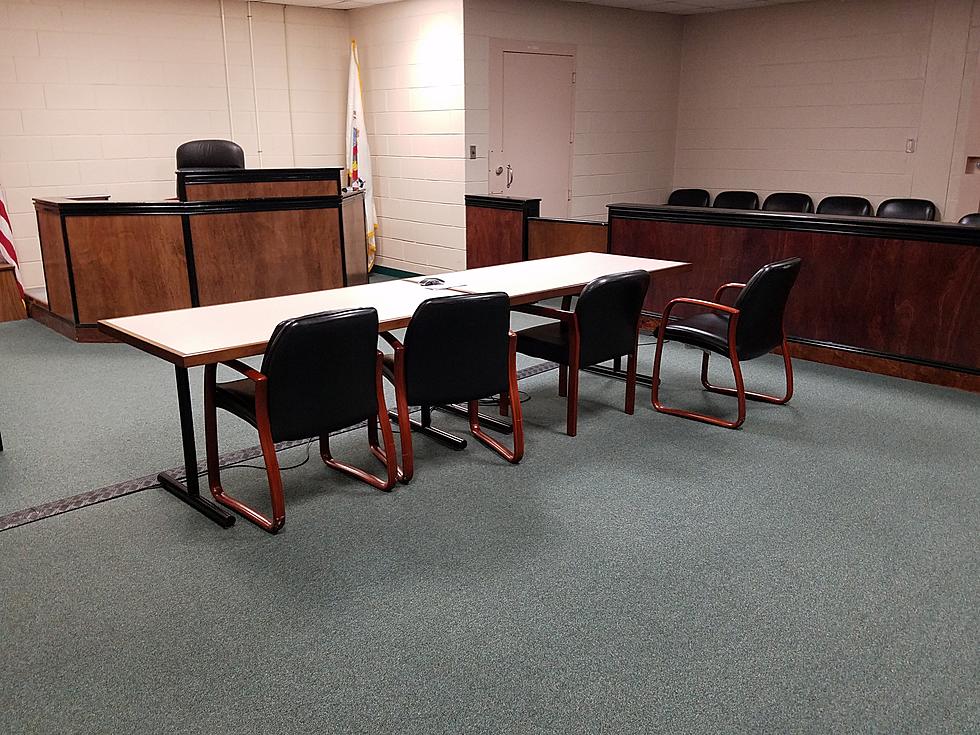 Toms River man tied to NJ Mob Family sentenced for cocaine possession
Court room at the Monmouth County Correctional Institute. (Vin Ebenau, Townsquare Media New Jersey)
A Toms River man who is also an associate of the DeCavalcante crime family based in Elizabeth, has been sentenced to more than 6-years in prison for possession of nearly 500 grams of cocaine as well as a 9-mm loaded gun.
U.S. Attorney Craig Carpenito announced the 76-month sentence Thursday for Mario Galli III, 28, who previously pleaded guilty to possession with intent to distribute cocaine and possession of an FEG 9.. Model PGK-9HP gun that was loaded with 12 rounds of ammunition.
Galli III is also a convicted felon, which stiffened the charges, after a sentencing of 30-months in federal prison he received in 2016 for possessing nearly 500 grams of cocaine.
He was placed on supervised release in 2019 and then arrested again in Ocean County in September of 2019.
Flash forward to Thursday's sentencing, Galli will also have three years of supervised release following his 6-year stay in prison.
The government is represented by Senior Litigation Counsel V. Grady O'Malley of the U.S. Attorney's Office Organized Crime/Gangs Unit in Newark.
Defense counsel: James Butler Esq., Asbury Park, New Jersey
You can follow Vin Ebenau on Twitter and Instagram and email news tips to vin.ebenau@townsquaremedia.com.
More From Townsquare Monmouth-Ocean:
Enter your number to get our free mobile app
These Pictures Show IBEW Local 400 Donating $25,000 PPE Supplies to Ocean and Monmouth County Hospitals