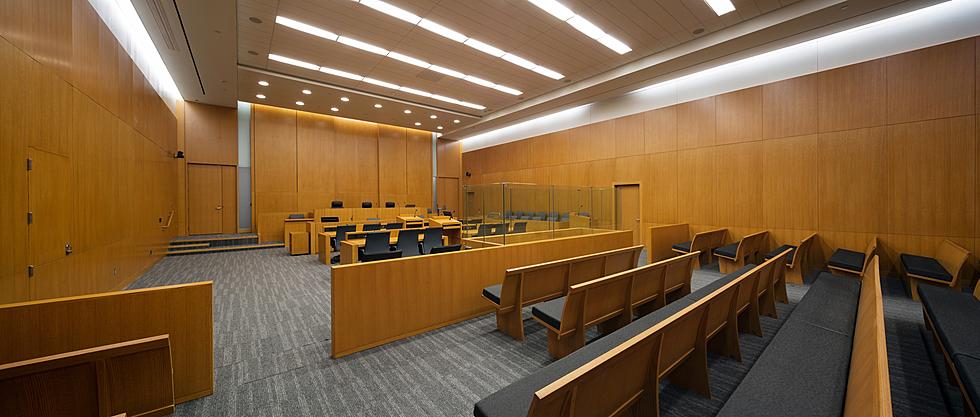 Two Atlantic City men indicted for Gang related crimes including attempted murder
Getty Images/iStockphoto
Two Atlantic City men in a heap of trouble for their crimes have been served a 67-count indictment by an Atlantic County Grand Jury.
Listen to Vin Ebenau mornings on Townsquare Media Jersey Shore Radio Stations, email him news tips here, and download our free app.
Atlantic County Prosecutor Cary Shill announced Friday that the 67-count indictment includes charges of Gang Criminality, weapons offenses, attempted murder and narcotics charges.
It follows a lengthy investigation into several shootings and gun related crimes that took place in Atlantic City between January and May of this year.
The investigation resulted in the seizure of four semiautomatic handguns and the arrests of Quashawn Harris, 22, on February 24 in Atlantic City and Saalih Davis, 20, on May 31 in Atlantic City.
Harris and Davis didn't go quietly either as Prosecutor Shill said they both tried to run engaging in foot pursuits with Atlantic City Police.
Both men remain inside the walls and cells of the Atlantic County Justice Facility.
The 67-count indictment against them includes a number of serious charges.
Gang Criminality
Promoting Organized Street Crime
Attempted Murder
Aggravated Assault
Unlawful Possession of a Handgun
Possession of a Firearm for Unlawful Purposes
Resisting Arrest
Large Capacity Ammunition Magazine
Hollow Point Ammunition
Receiving Stolen Property
Possession of CDS
Use of a Juvenile in the Commission of a Crime
Certain Person Not to Have Weapons
"This was a cooperative investigation by the Atlantic County Prosecutor's Office Guns, Gangs and Narcotics Unit, the Atlantic County Prosecutor's Intelligence Unit and the Atlantic City Police Department Violent Crimes Unit," Prosecutor Shill said in a statement.
The state is represented by Assistant Prosecutor Allison Eiselen.
NJ arrests 31 accused child predators in Operation 24/7
A roundup of 31 men have been accused of sexually exploiting children online, state Attorney General Gurbir Grewal announced on July 14 while detailing
"Operation 24/7."
The suspects "possessed and or distributed videos and images of child sexual abuse, including in many cases videos of young children being raped by adults," Grewal said.
Chat apps and gaming platforms remain favorite hunting grounds for child predators and even as the pandemic winds down, many children have continued to spend more time online.
State Police received 39% more tips in just the first 6 months of 2021 than they received in the entire year in 2019. The following are suspects charged in "Operation 24/7."
Here are 50 of your favorite retail chains that no longer exist.