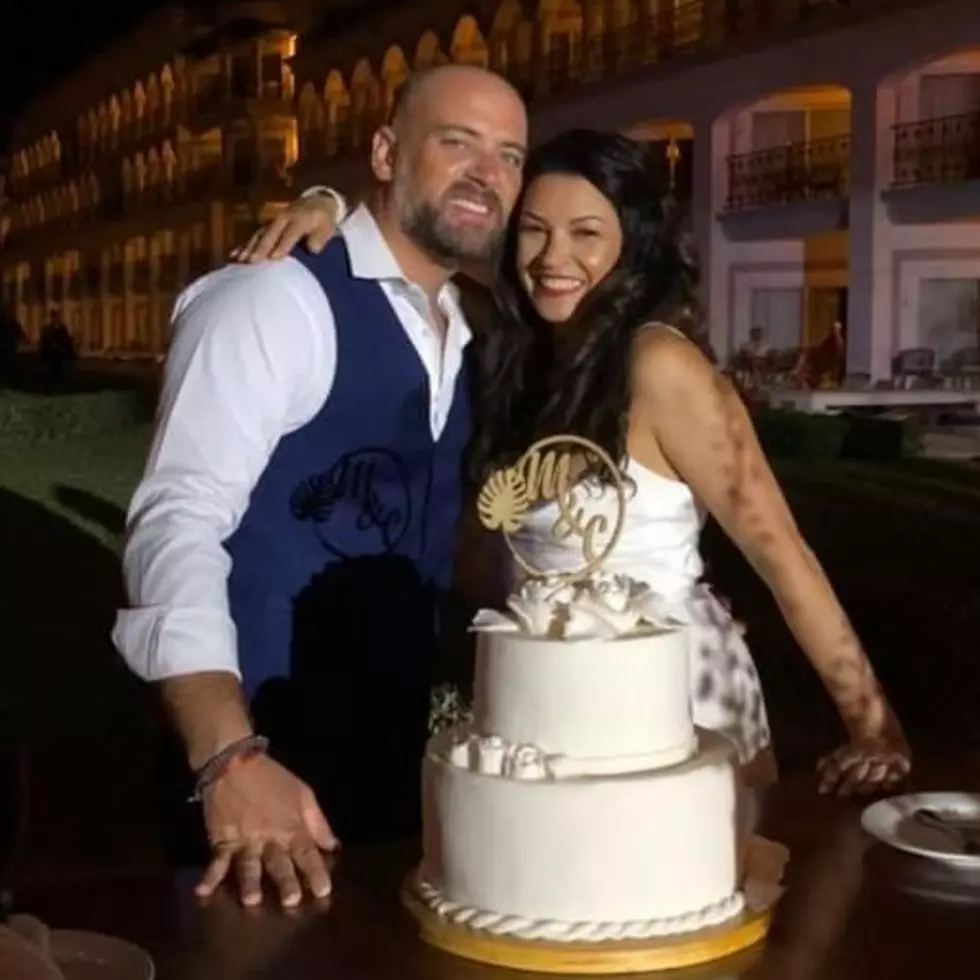 Update: Toms River Couple and Pt. Beach Girl Stranded in Peru
(Photo from Melyssa Kluxen's Facebook page)
Little did they know before they left for their honeymoon, or their Rugby team game, or for various other reasons, that our world would change while they were in Peru or other foreign countries. Here's what our U.S. Congressman is doing to get them home!
Now we learn that a couple on their honeymoon in Peru, the wife being born and raised in Toms River, are also stranded there. Melyssa Kluxen grew up in Toms River and went to HS East. She got married earlier this month, went on a honeymoon to Peru, and got stranded there.
Add to that local list a person from Sea Girt....and HUNDREDS more from our state.
Before you go placing blame on why these people traveled, suffice it to say they went on their trips long before any of us knew the severity of what was about to happen with Covid-19.
After seeing my original blog, U.S. Congressman Chris Smith, a senior member of the House Foreign Affairs Committee, got to work on this problem and has been fighting to find a way to get everyone home.
Here is the latest message that I received from him:
In an urgent phone conversation Saturday, March 21st with U.S. Ambassador to Peru, Krishna Urs, Rep. Chris Smith (NJ-04) a senior member of the House Foreign Affairs Committee, urged the Ambassador to reach out to U.S. citizens and reassure those spread-out across Peru that they have not been forgotten nor abandoned.
"There are reportedly 5,000 Americans trapped in Peru needing the immediate assistance of the U.S. government in order to get home," said Smith, who has been contacted by more than a dozen travelers with New Jersey roots.
"The Administration has been working on some limited options, but we are asking the State Department to raise the bar and expand their efforts to include chartering planes or using military aircraft."
"Five thousand Americans, including some from my district, are stuck in parts of Peru, including nearly 1,000 stuck in Cusco, which is 11,000 feet above sea level where air quality is thin and a strict curfew is enforced.  It's time to let these Americans and the worried families in the U.S. know that their country will employ more resources to bring them home safely," Smith said.
In addition to speaking with the Ambassador, Smith has been working with State Department officials for several days. A human rights leader in the Congress, Smith has written three letters to Secretary of State Mike Pompeo outlining the location and needs of the New Jersey residents and others desperate for assistance to come home.
"I ask your assistance in prioritizing the evacuation from Peru of these and other Americans by any appropriate, practicable and timely manner, including the chartering of private or commercial aircraft or the utilization of military planes," Smith said in his March 20th letter in which he named specific Americans needing assistance.
"Americans in Peru and elsewhere around the globe should know that we are doing everything we can to reunite them with their loved ones," he said.
According to news reports, on March 15 the Peruvian government abruptly announced it would close all borders, effective March 16, subsequently issuing a 15-day quarantine and halting commercial flights. It later announced that March 21 would be the final day the country would allow official flights to repatriate foreign visitors before the country closed airports completely on March 22, effectively trapping many Americans and other international visitors in the South American nation. Further repatriation efforts require diplomatic intervention, something Rep. Smith is urging our Ambassador and State Department to prioritize.
As for my original post about Kirby Given of Point Pleasant, her mom says she is able to be in touch with her daughter and that she just found out today that her daughter was at least moved to a safer hotel while awaiting a chance to come home. She is trying to remain calm and is thankful and grateful for what Chris Smith is doing. She is getting updated emails from his office that keep her informed.
Enter your number to get our free mobile app
Go Inside Monmouth County's Most Expensive Home For Sale