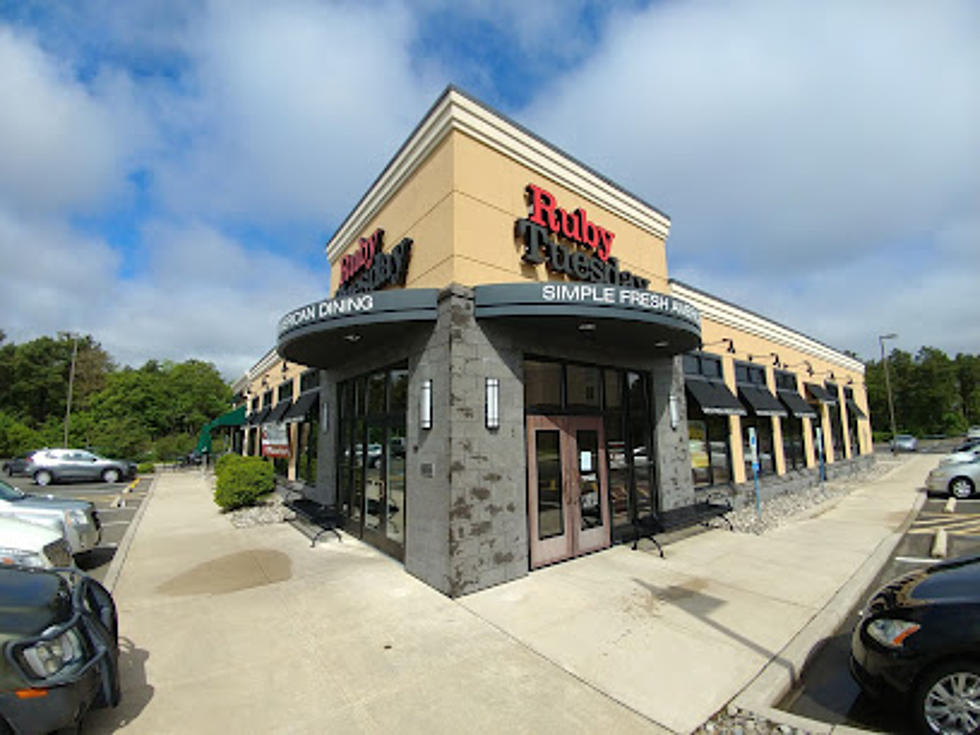 We Need Something Good! What's Replacing the Old Ruby Tuesday's in Lakewood, NJ on Rt. 70
google maps
It's been empty for a while now along Rt. 70.
I'm always thinking that's Brick there on Rt. 70. It's confusing because right up the road is The Christmas Tree Shoppe and that's Brick. Brick, Lakewood, and then it runs into Toms River. Maybe I'm the only one that gets confused there and that's Ok.
Listen to Shawn & Sue mornings on 92.7 WOBM and download our free 92.7 WOBM app.
Ruby Tuesday on Rt. 70, next to Starbuck's closed over a year ago and three more in New Jersey closed along with it. According to nj.com, the three that closed, one in Freehold, Neptune, and Lakewood.
Ruby Tuesday is one of my favorites for cheeseburgers. I went to the one on Rt. 70 a lot. When checking out Ruby Tuesday's website the three restaurants are no longer on it. When Ruby Tuesday closed, it was when the pandemic had restaurants closed inside. Like several restaurants in Ocean County, was it due to financial reasons? It's time for something to fill that space next to Starbucks.
It's still so sad to see empty buildings. This place needs to be replaced with something good. It's a great location and the perfect location for a restaurant.
What are you thinking Brick needs? Recently, I wrote an article about Quaker Steak & Lube and so many of you gave me great ideas on what you want to see there. Sonic was a huge suggestion and of course, Cracker Barrel. This could be a great location for Cracker Barrel. Brick needs a Cracker Barrel. How about a Salad Works? Good location for it?
What do you think?
Keep reading...
25 Best Restaurants in Ocean County Chosen By You
We all have our favorite restaurant in Ocean County. I loved putting this photo gallery together because you chose every single one of these fabulously, delicious restaurants in Ocean County.