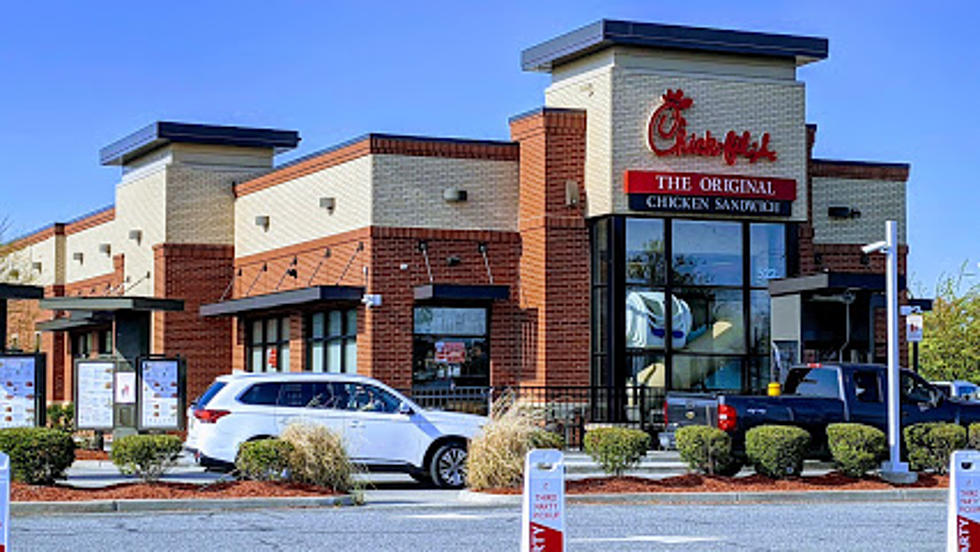 We Really Need Another Chick-fil-A in Ocean County, Where's the Perfect Spot?
google maps
We have so many restaurants and fast-food joints in Ocean County, but only one Chick-Fil-A in Ocean County, why?
So many area towns in Ocean County are getting new restaurants. Just like Lacey Township; It was announced that Chipotle, Starbucks, and more are coming to Lacey Township. It looks like Popeyes is open. Popeyes is where the old Burger King was on Rt. 9 in Lacey, by the ShopRite Plaza.
My point to this blog is, why are we not getting another Chick-fil-A in Ocean County. There's one in Brick. One would be awesome in Lacey, Bayville, Beachwood, Toms River, possibly Manahawkin. I'm tired of waiting in line at the one in Brick. Everyone in NEW JERSEY is at the Chick-fil-A in Brick when I'm waiting in line. I've waited over an hour already. I know you've waited in line and thought the same thing, "Why isn't there another one." Since Covid, I think it's busier than ever in the line.
Do you know is there a franchise thing where you can't open another Chick-fil-a within a certain mile. There's a McDonald's on every block, but no Chick-fil-a?
Wouldn't it be great to add a Chick-fil-a in Lacey? One on Rt. 37 in Toms River would be great? How about somewhere on Rt. 9?
Chick-fil-A is loved by so many. A teenager's favorite along with my Mom's all-time favorite. Is it the Waffle Fries or the nuggets? Maybe the Chick-fil-A sauce that they now sell in stores, so you know it's popular.
Keep reading...
These are the 25 Best Places To Live in New Jersey
Stacker
compiled a list of the best places to live in New Jersey using data from
Niche
. Niche ranks places to live based on a variety of factors including cost of living, schools, health care, recreation, and weather. Cities, suburbs, and towns were included. Listings and images are from
realtor.com
.
On the list, there's a robust mix of offerings from great schools and nightlife to high walkability and public parks. Some areas have enjoyed rapid growth thanks to new businesses moving to the area, while others offer glimpses into area history with well-preserved architecture and museums. Keep reading to see if your hometown made the list.