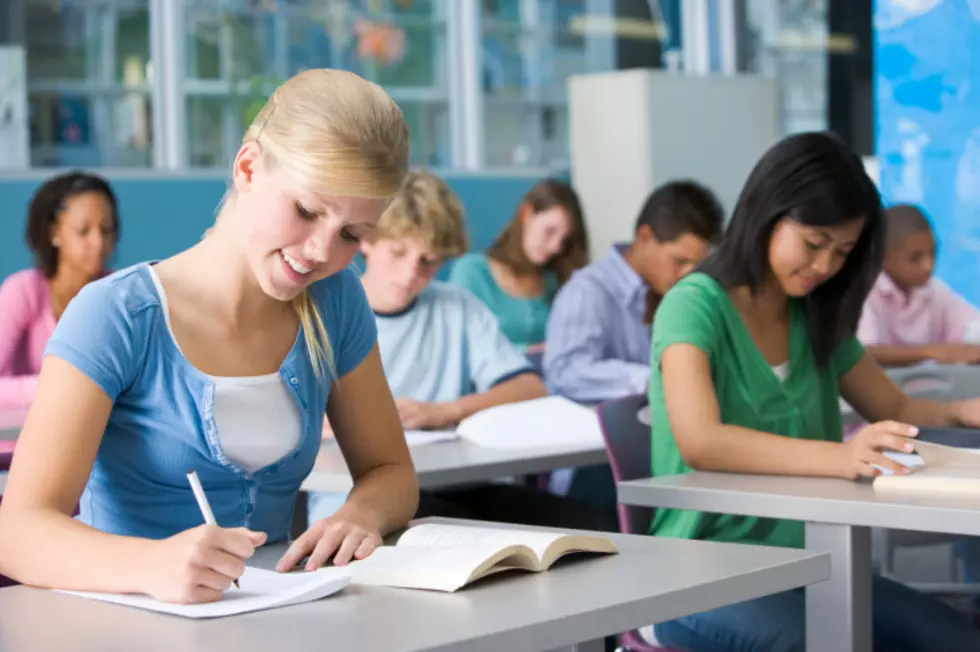 What makes NJ schools among the best in the nation?
monkeybusinessimages
A new report finds New Jersey has some of the best schools in America.
The WalletHub States with the Best & Worst School Systems report ranks New Jersey as second best in the country while Massachusetts gets the top spot.
The Garden State ranks among the top three states in the nation for both reading and math test scores.
The report also ranks New Jersey's pupil-to-teacher ratio as 4th best in the country. New Jersey students are also highly ranked for their median ACT scores (5th highest).
The Garden State also has among the lowest high school dropout rates in the nation (2nd).
"New Jersey public schools consistently rank as among the strongest in the nation. In fact, a few months ago the U.S. Department of Education's National Assessment of Educational Progress also rated New Jersey as having among the top performing school systems in the country," said Mike Yaple, director of public information for the New Jersey Department of Education.
He noted when the rating was announced, "Education Commissioner Lamont Repollet praised the performance of the students and their teachers, saying New Jersey's educators provide the learning environment for our students to thrive, and our children are rising to the challenge."
"Families in New Jersey recognize the value of education, they invest in education," said Steve Baker, the director of communications for the New Jersey Education Association
"We have a tremendously strong and talented school staff here in New Jersey that's committed to the profession, that's committed to students."
According to Janet Bamford, the manager of communications for the New Jersey School Boards Association, "our teachers and our schools have been focused on what students need to know to be able to reach their potential."
She also stressed "local boards of education deserve a lot of credit. We see them specifically increasingly focused on student achievement, and we see that reflected in their strategic plans and their goals."
The report ranks New Mexico schools as the worst in the nation.