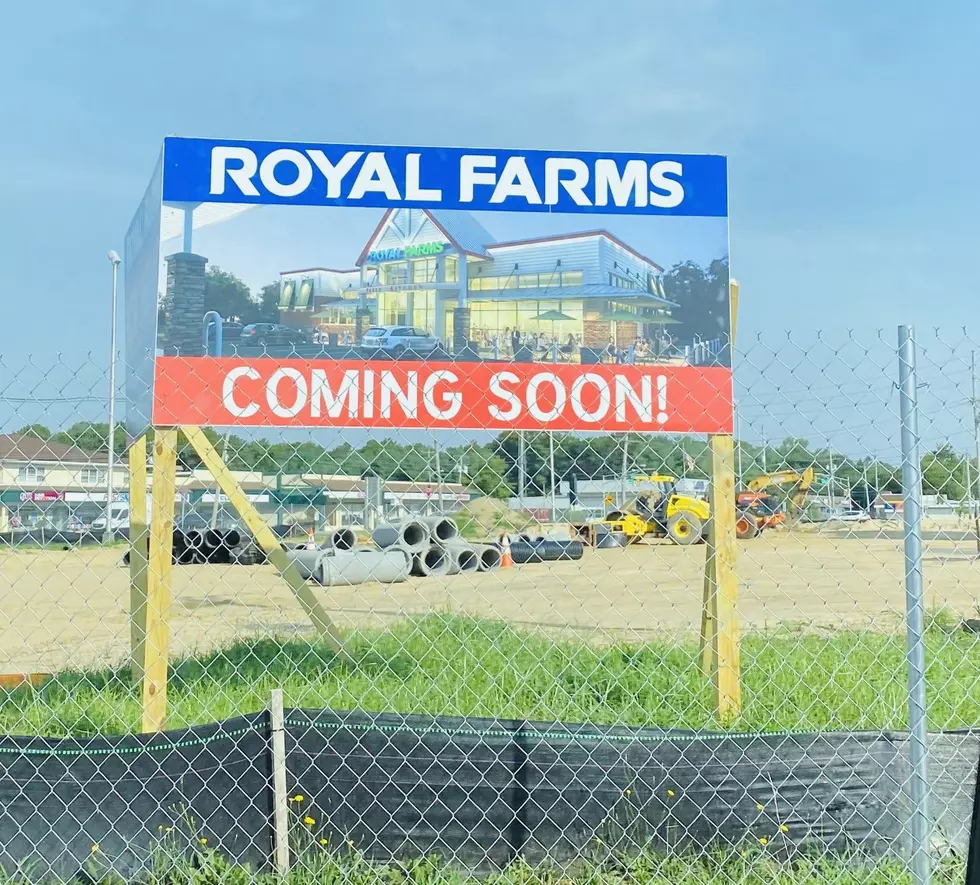 What's Going On? Is the Brick, NJ Royal Farms Open Yet?
Sue Moll, Townsquare Media
Why do I think it's not open yet? I remember in June and July we were excited because it was opening soon, but when I drive by, it still looks closed. It sure looks like it's ready to open.
If you are not familiar with Royal Farms, it is owned by Cloverdale Farms and began in 1959. Besides convenience items and gasoline, Royal Farms is known for fried chicken....that's right fried chicken and some say it's the best. I've had their fried chicken, it is delicious.
I lived in Maryland and worked on a radio station in Maryland and Royal Farms is their "big" convenience store. Wawa and Royal Farms. QuickChek is so popular here but if you go to Maryland, they've never heard of it. There is a Royal Farms on every corner.
This Royal Farms will be the first at the Jersey Shore. Royal Farms is basically just like a Wawa and QuickCheck, a full convenience store with gas pumps. They make sandwiches, have food, and everything you'd find at these two very popular New Jersey stores, but their fried chicken is what makes them pretty popular.
This Royal Farms was approved by Brick's Zoning Board of Adjustment nearly 2 years ago in 2018 and then stopped building because of Covid, but it seems to be ready to open. It's been a long time.
Please forgive me if it's open, but I really don't think it is. Does anyone know when it's opening? Why is it taking so long? We want Royal Farms to open.
Keep reading...
Where To Get The Best Comfort Food At The Jersey Shore
You hear that? It's carbs calling your name...