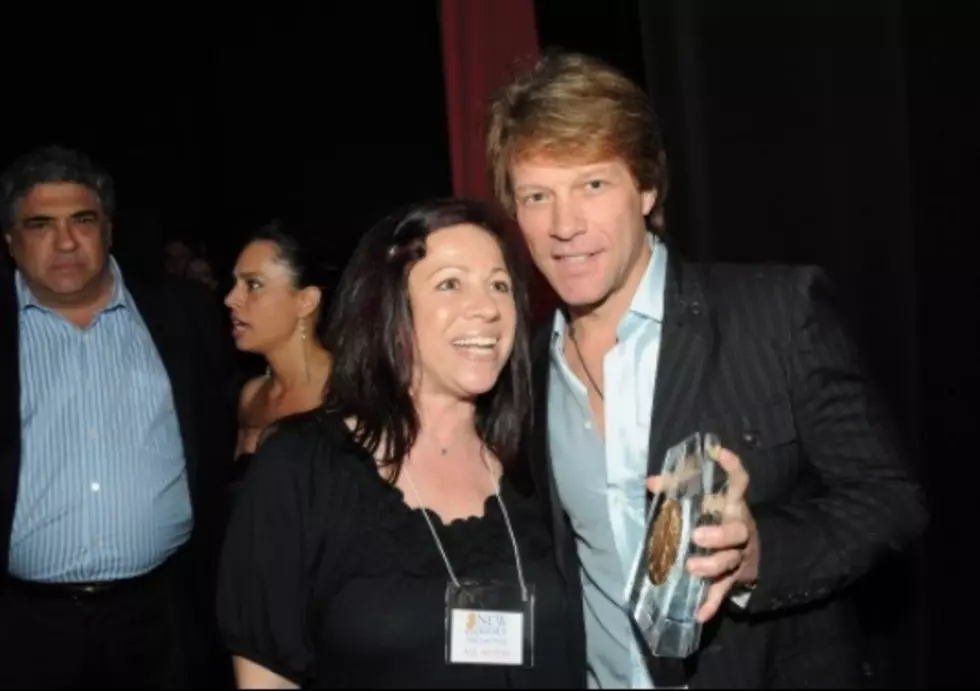 When You Ruin Your Chance at a Celeb Selfie
(Liz Jeressi and Jon Bon Jovi, 2010, Gellman Images)
Remembering that time when I should have kept my big mouth shut.....or my eyes open!
When I get nervous I get extra chatty, and I can't shut up, even for a photo. Ugh.
So, in honor of Jon Bon Jovi's birthday (it was yesterday, 3/2) I asked our Photographer-to-the-Stars, Gary Gellman of Gellman Images, to dig up what I thought was the one 'good' photo that I ever took with Jon (backstage at the NJ Hall of Fame circa 2010).
Except that my memory of the photo with him and the ACTUAL photo are slightly different.
There were two photos...only two...and I didn't get either 'right'. The first one looks like a deer-in-the-headlights and I clearly couldn't shut up long enough to actually look at the camera and SMILE.
And in the second one I shut my eyes. Ugh.
I had one short, lucky window of time....ten years ago...and I blew it.
Oh well. Maybe one day I will learn from my mistakes. Or get a re-do.
Meanwhile, let my embarrassing photos be a lesson to you in what NOT to do when you are granted a celeb selfie!  The opportunity may never come around again.
Note to self: Shut up and smile!
And I can predict right now that when I bring this up on the air, Lou will say that I was busy trying to say something to Jon like "Don't you know who I am? I do a radio show with LOU RUSSO!" Hahahahahahahahaha!!!!
Enter your number to get our free mobile app