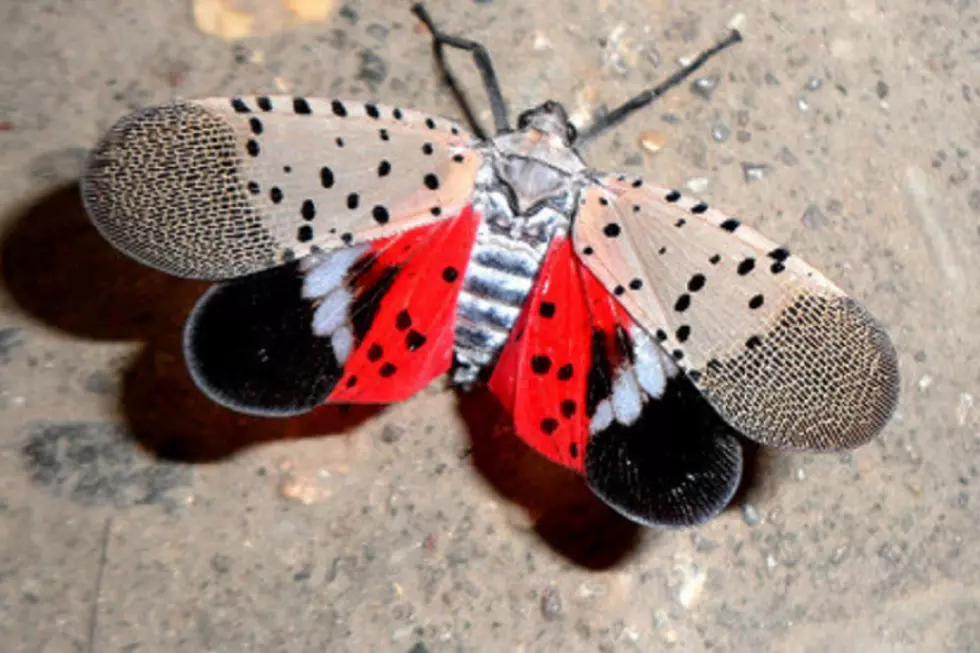 Where Are They Coming From? These Bugs Are Not Good, Get Rid of them Immediately
Spotted lanternfly (NJ DEP)
I've seen these all summer long and they're not good, especially if you have a garden.
My husband is a "bug" guy and he says these bugs, the Spotted Lanternfly, are no good at all. They are really bad for the environment and get rid of them immediately.
We've seen several now in Ocean County and throughout New Jersey this summer. There is even a number to report this bad bug. Click here to report one if you've seen one. The questions asked on this report are your name, your location, and some other questions about your neighborhood.
My husband works for a "bug" company and he says the Lanternfly is an invasive type of moth that looks very pretty, don't be fooled. They are very destructive and will basically come and destroy any crops, flowers, plants, or trees. When the fly feeds it extracts a sugary substance that when deposited on all your vegetation on your property to mold over and die.
It's so strange there have been so many spotted in Ocean County this summer. Many have been reported. The best way to kill it is to kill them like any other bug, but make sure to report it.
The Spotted Lanternfly was first spotted in Pennsylvania several years ago. In the past couple of years, they've been spotted in Virginia, New Jersey, Delaware, and Maryland.
Click here to report if you see one or call 833-4BADBUG (833-422-3284). There's even a phone number for it. Crazy, keep your crops safe.
Keep reading...
These Are New Jersey's Best Pick Your Own Orchards And Farms
Grab a bag, bucket, or bushel and pick your own delicious fruits and pumpkins from these New Jersey businesses, listed alphabetically.