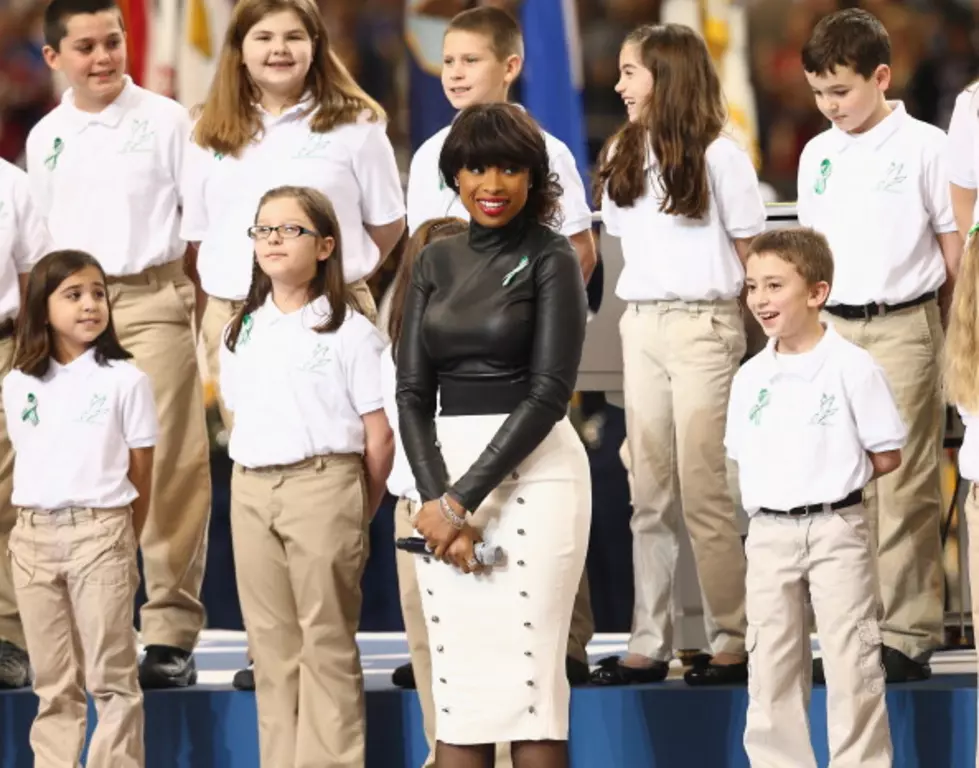 Who Had The Best Musical Performance At The Super Bowl? [POLL]
Jennifer Hudson and the Sandy Hook Elementary School Chorus (Christopher Polk, Getty Images)
In the midst of all the hype, they played a football game yesterday, but we know who won that. The question now is which musical performance stole the show.
Jennifer Hudson and the chorus from Sandy Hook Elementary School got it started with their touching version of "America The Beautiful". This was a great job by the NFL to give those kids a well needed special moment. I thought they were absolutely outstanding. They get my vote!
Then Alicia Keys did the National Anthem. I thought she let the song be the star (as it should be) unlike other performers who try to be bigger than the song. Having said that, I felt like I missed that big moment at the end of the song.
And of course, Beyonce took the stage at halftime. I thought the special effects were pretty awesome and I thought Beyonce was pretty good. To me, the Destiny's Child reunion seemed kind of forced. Beyonce, who I'm pretty sure was actually singing (come on, you know you checked too) had some good moments.
So, tell us who you think did the best job.