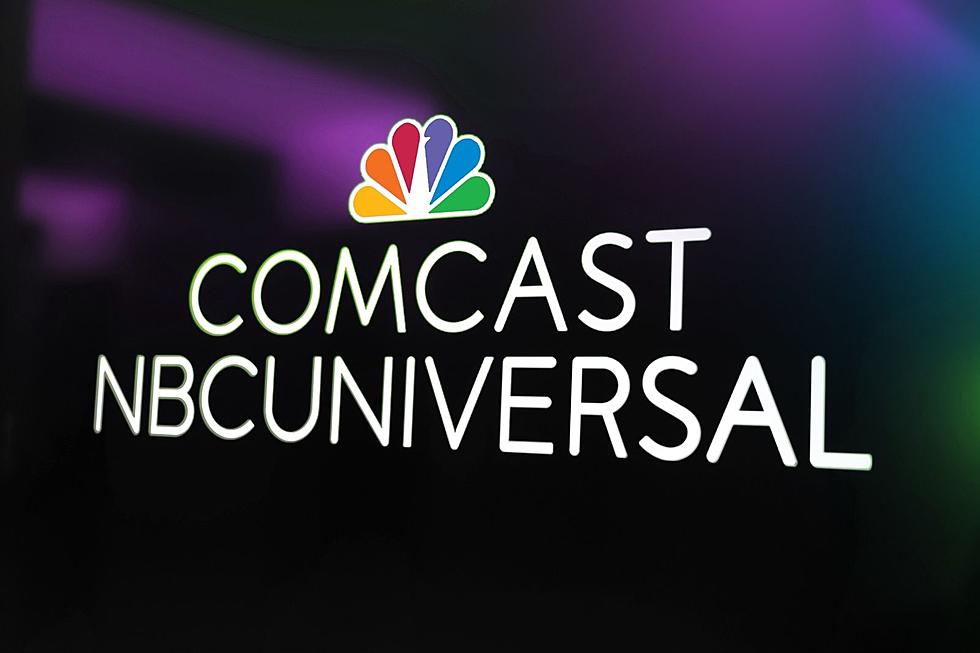 Why are Phillies Exclusively Streaming on Peacock this Weekend?
(Photo by Jeff Fusco/Getty Images for Comcast)
On Monday, the Philadelphia Phillies announced that their upcoming series with the San Francisco Giants on June 18, 19 and 20 will be broadcast exclusively on Peacock instead of the traditional NBC Sports Philadelphia networks. This special broadcast were be an amalgamation of two broadcast teams: Giants play-by-play announcer Jon Miller will be joined by Giants Game Analyst Mike Krukow plus NBC Sports Philadelphia's Phillies Analyst John Kruk and Turner Sports MLB Analyst Jimmy Rollins.
As a part of Major League Baseball's on-going efforts broaden their reach to different audiences and embrace the digital streaming world, this partnership with Peacock is another avenue for MLB to attempt to reach younger audiences along with exploring new opportunities for product exposure. Over the last 12 months, MLB has streamed 12 games exclusively on YouTube, a decision that has generated a lot of debate among sports fans in many parts of the country. These games will not be available on terrestrial television in the San Francisco and Philadelphia media markets.
But if you are already an Xfinity Cable subscriber, most of you already have free access to Peacock app built into your X1 Platform under the Apps section. So for anyone already hanging onto their Xfinity cable to watch the Phillies, Sixers, and Flyers you are not left without a way to watch the Phils this weekend, just have to start up the app through your cable box as long as you have X1. This also means that for anyone who uses the NBC Sports My Teams app, you can download the Peacock app to your devices as well and get similar access with your Xfinity account.
I don't want to you to forget the other side of this coin: These press release details are not telling you the full story so don't be fooled: this is also a way to try and drive new subscribers to Peacock, NBC/Universal's streaming platform. In 2021, every major media entity has their own streaming platform from HBO's partnership with Warner Brothers for the HBO MAX platform to Viacom's Paramount+ that features content from their movie studios along with CBS and Showtime, then don't forget the wildly successful three-headed monster that is now the famous bundle of Disney+ with ESPN+ and Hulu that has content from Disney Studios and 21st Century Fox properties. Peacock is NBC/Universal attempt to "keep up the with Joneses".
In the Phillies press release, they make this grandiose claim:
"Peacock delivers a world-class slate of exclusive originals, on-demand libraries of hit TV shows, plus critically acclaimed films from the vaults of Universal Pictures, Focus Features, DreamWorks Animation, Illumination, and Hollywood's biggest studios."
Sure if you want to binge watch shows like "The Office" or get access to NBC Sports digital programming like "Pro Football Talk" with Mike Florio or catch up on movie franchises like the Fast and Furious nine films or the Jurassic Park/World movies, then Peacock has you covered. They also have tons of WWE content that use to be exclusive to the WWE App.
So yes, Peacock does deliver a lot of content that is worth consuming. But Sports Fans are creatures of habit who memorize what the channel numbers are for ESPN and NBC Sports Philadelphia, they plan their entire days and lives around watching their teams play. Sports fans are famous (or infamous depending on who you ask) for only frequenting specific Bars and Restaurants based on what game those establishments feature on their Televisions along with the placement of those screens around the building. The more sporting events are being featured on digital platforms such as YouTube and ESPN+, everyone is having to adjust to make sure they have all the apps and subscriptions necessary. Having to remember and track all of this can be exasperating but it's the future that Professional Sports are trying to keep up with and stay ahead of the curve at all means possible.
For Regional Sports Networks, this is a two-edge sword for them because they don't want to alienate their traditional audiences that account for a majority of their viewers. But they also don't want to be the one outlet that doesn't have streaming options available. For an outlet like NBC Sports Philadelphia that spends A LOT of time marketing their My Teams app to their audiences, they are now be userp by their parent company NBC Universal to now shift their audiences to the National Streaming Platform. This could be a sign that Peacock could become their version of ESPN+ and the parent company could force the Regional Sports Networks to phase out the My Teams apps. Teams like the Philadelphia Phillies are still getting their RSN money which is a huge portion of the yearly revenue and sports organizations depend on that money to cover many operating costs. Whether the game is on Peacock or NBC Sports Philadelphia or even the NBC 10 channel, the Phillies are still getting their money that was promised along with an accessible platform their fans can get the games on.
Where this issue gets complicated is how this effects overlap between companies, for example if the Phillies and Giants were not being broadcast on Regional Sports Networks that didn't have the same parent company. The New York Yankees are on the YES Network while the San Diego Padres are on Bally Sports San Diego and the Los Angeles Dodgers are on Spectrum Sportsnet LA.
These conflicts are where a platform like ESPN+ is coming in to the Digital Streaming Wars. Because of ESPN's carrier agreements with every sports organization, they have many out of market MLB and NHL games available to watch on their streaming service in a central location. In fact, according to ESPN's website they are streaming the Friday Night game between the Phillies and Giants. But the Phillies/MLB press release says the Phillies-Giants series is exclusively on Peacock, yet ESPN+ has a deal with Major League Baseball to stream numerous games on the ESPN digital platform. Plus don't forget the MLB.TV streaming service to watch every game is every market from any streaming device.
I know some of you out there are unhappy to have these Phillies games on Peacock this upcoming weekend:
*Yes there is a level on inconvenience having to make sure you have the app setup correctly or download it to your devices or Smart TV then sign up ahead of the weekend.
*Yes if own a local establishment that airs local sports teams, you have to setup your TV's to be able to air the Peacock app if you want to fulfill a promise to your patrons that you will air the Phillies games
*Yes some of you think all of this is unnecessary because you don't like change and feel you pay a lot of money to Xfinity, YouTube TV, Hulu TV Sports+ or whatever you get NBC Sports Philadelphia, you feel like this is a Middle Finger to you
But this is the side effect of Professional Sports doing business with Mega Media Powerhouses who are at war with each other.  Major League Baseball NEEDS  the Billions to dollars they gross each year from they deals with ESPN, Turner Sports, and Regional Sports Networks.  So they are going to accommodate their broadcast partners at every turn while try to expand their reach to more viewers and types of audiences.
At the end of the day, remember what Rod Tidwell told Jerry Maguire: "Show Me The Money!" - And if you have not (for whatever reason) seen the movie "Jerry Maguire", you can go watch it on HBO Max and Amazon Prime.  That movie is NOT available on Peacock...just an FYI.
Phillies Major Award Winners Since 1980
KEEP READING: South Jersey Athletes Who Played/Coached in NBA and MLB